Published:
November 7th 2019
One Million Miles Complete!
Russ Mantle has become the first person ever to cycle one million miles. The 82-year old has meticulously logged every ride since 1951 (pre-Strava!), averaging an incredible 14,700 miles a year.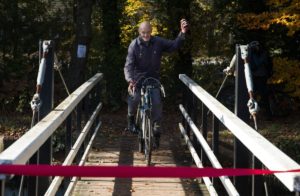 Well-wishers celebrated the Hampshire cyclist's millionth mile this week at the Canal Cafe at Mytchett. He added,
"It's just another milestone, I went through 700,000, then 800,000 and so on, it's another milestone to pass a million to go on to 1.1, 1.2, and so on, I will probably finish up very close to two million by the time I die when I am 100."
Between 153 and 1975 Mr Mantle completed numerous time trial races, breaking many records throughout the UK. In his typical unassuming manner he added, "I haven't really been going for it, the miles have just naturally piled up".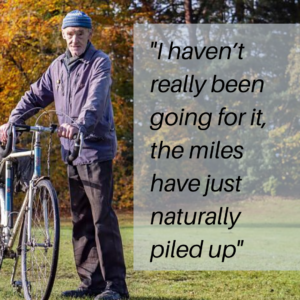 What an amazing and humbling achievement – here's to the next million miles Russ, there's no doubt you'll inspire millions to get out and ride!!!
If you're looking for some inspiration for your next ride, please check out our cycling adventures here: https://www.moreadventure.co.uk/adventures/