Published:
December 2nd 2015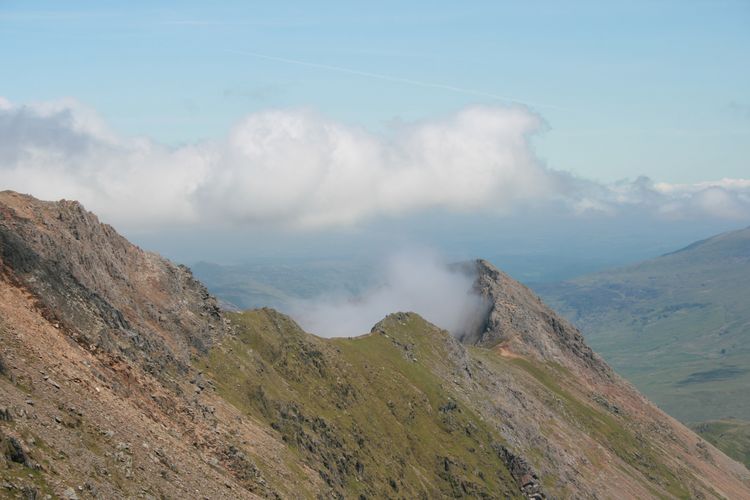 Climbing Snowdon is a fun and rewarding challenge in the heart of Snowdonia, one of the UK's finest National Parks. At 1083 metres, Snowdon is the highest peak in Wales and is climbed by thousands of people each year.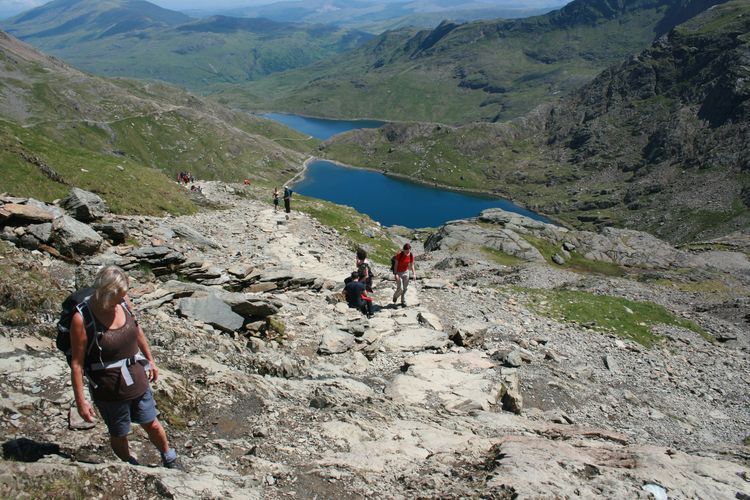 Routes to Climb Snowdon
There are several different routes up the mountain but the most popular is from Pen Y Pass at the top of the Llanberis Pass. Here there is a small car park, public toilets, a Youth Hostel and café.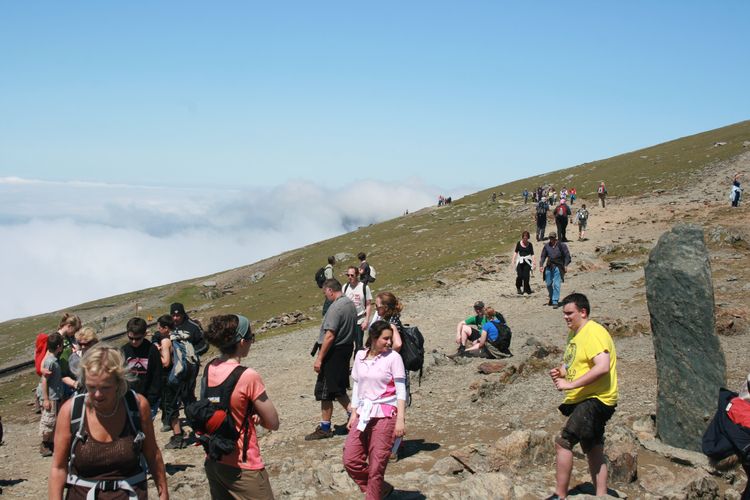 The two most popular routes from Pen Y Pass are the Pyg Track and The Miner's Path. The Pyg Track is more direct and slightly shorter but there are some rocky sections that can be slightly tricky in the wet. The Miner's Path skirts around Llyn Llydaw (a small lake to the east of Snowdon) then climbs a scree slope to join up with the Pyg Track just east of the summit ridge.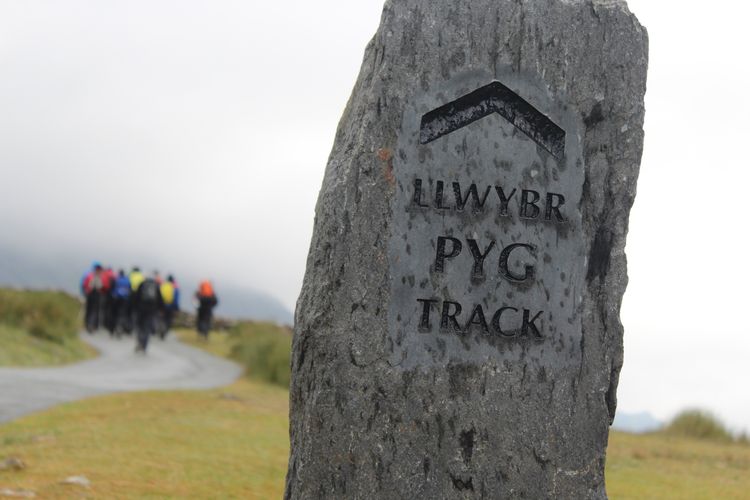 Another popular route follows the train track up from the town of Llanberis from the north of the summit. This is a long route up but the footpath is excellent and you then have the option of returning by train. The train shouldn't however be relied upon as it sometimes doesn't run due to bad weather and stops running each day at a certain time.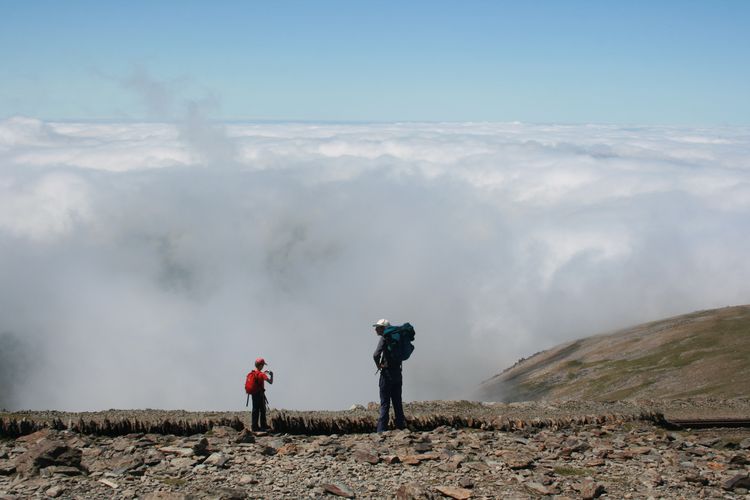 One route that should definitely be avoided is Crib Goch (or Red Ridge). Looking at a mp, this looks like the shortest and most direct route, it is however, a sharp ridge that rises high above the Pyg Track and is technical and exposed throughout. Many inexperienced people get into trouble on this route, sometimes necessitating unnecessary rescues from the airy ridge.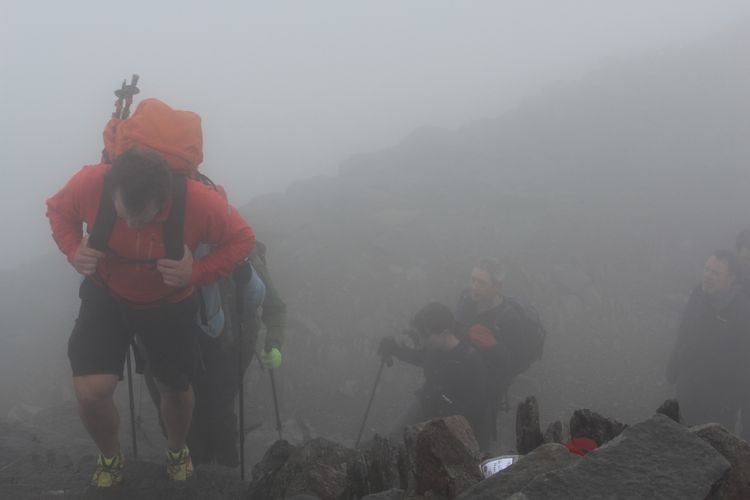 How Long to Climb Snowdon
will of course depend upon many different factors. The fitness of your group, which route you take, the weather, how well prepared you are and how many breaks you take will all play their part.
Conditions on Snowdon are hugely variable at any time of year. Having the right clothing and equipment, and being prepared for poor weather is essential. In addition to this, the use of a map, being able to navigate in poor visibility and negotiating varied terrain are skills should be mastered before attempting your climb.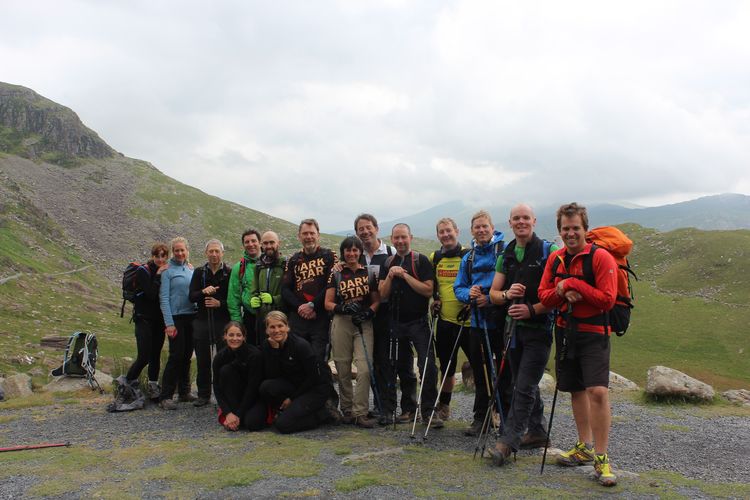 One way of safely climbing Snowdon is doing it through an organized trek or employing a guide. This is particularly important if you are the group leader as it will take away the stresses involved in undertaking such a demanding activity. They will know the route well, advise you and the group on what clothing and equipment to take, and will assist the weaker members of your group.
Climbing Snowdon in a group
If you're interested in Climbing Snowdon as part of a small group, please get in touch with us to find out more.