Today's ride has to be a contender for the best loop in the UK…a bold statement I know. Cycling Bealach Na Ba has been on my tick list for a long long time and today I got that opportunity.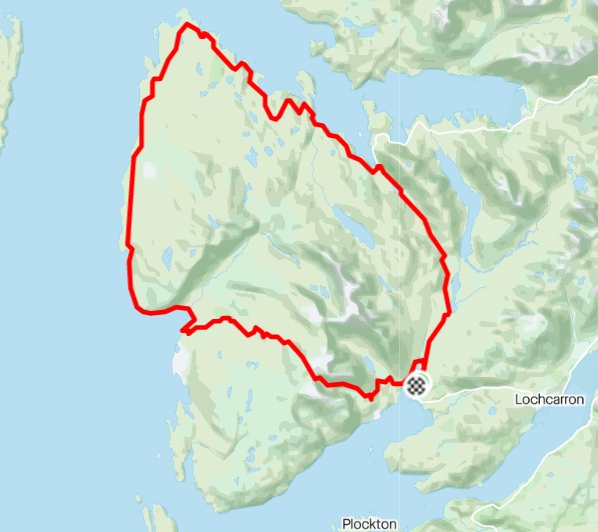 The Bealach Na Ba road on the Applecross Peninsula has struck fear into the hearts of cyclists for years and it's easy to see why. The climb feels very alpine and from virtually sea level climbs up to the lofty pass at 626 metres. For a climb that's just under six miles long, that's a hefty ascent in anyone's books.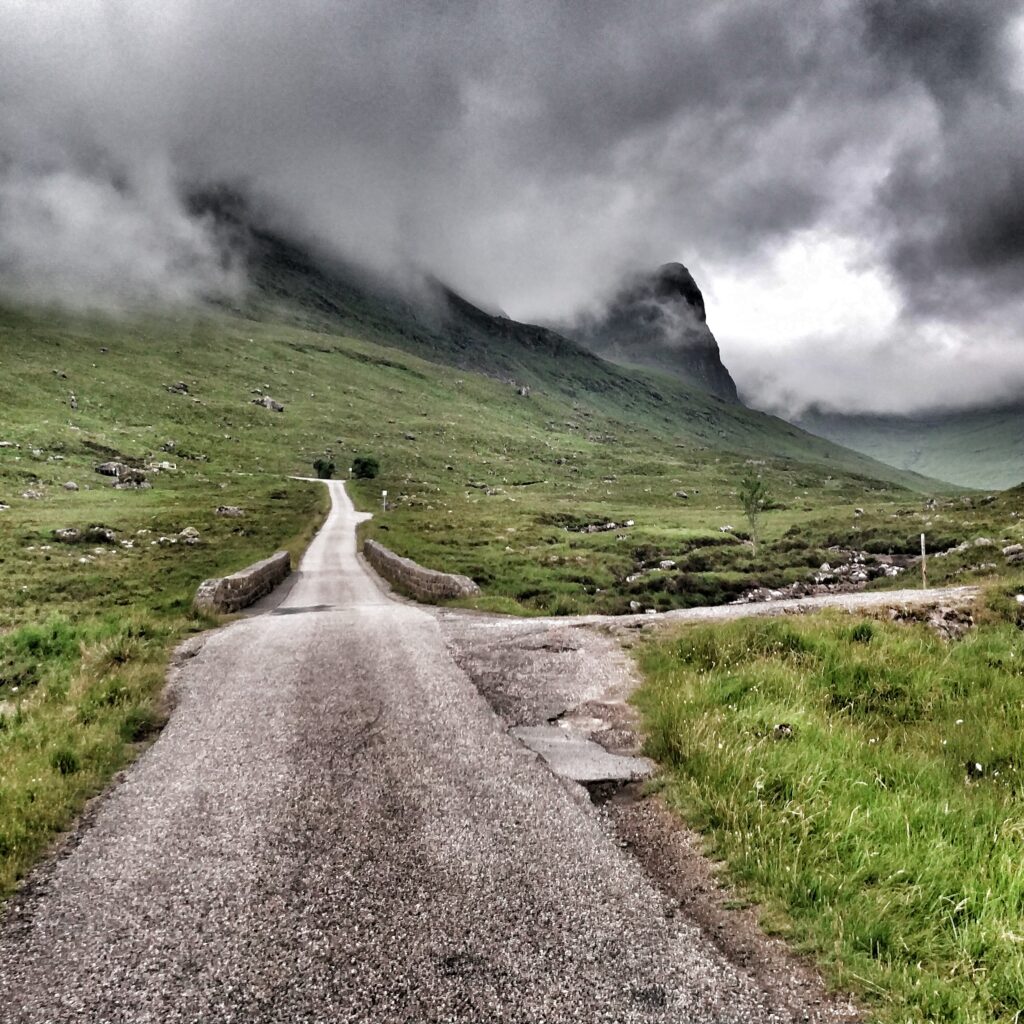 To top it all off there are some cheeky hairpin switchbacks at the top, just like in the Alps!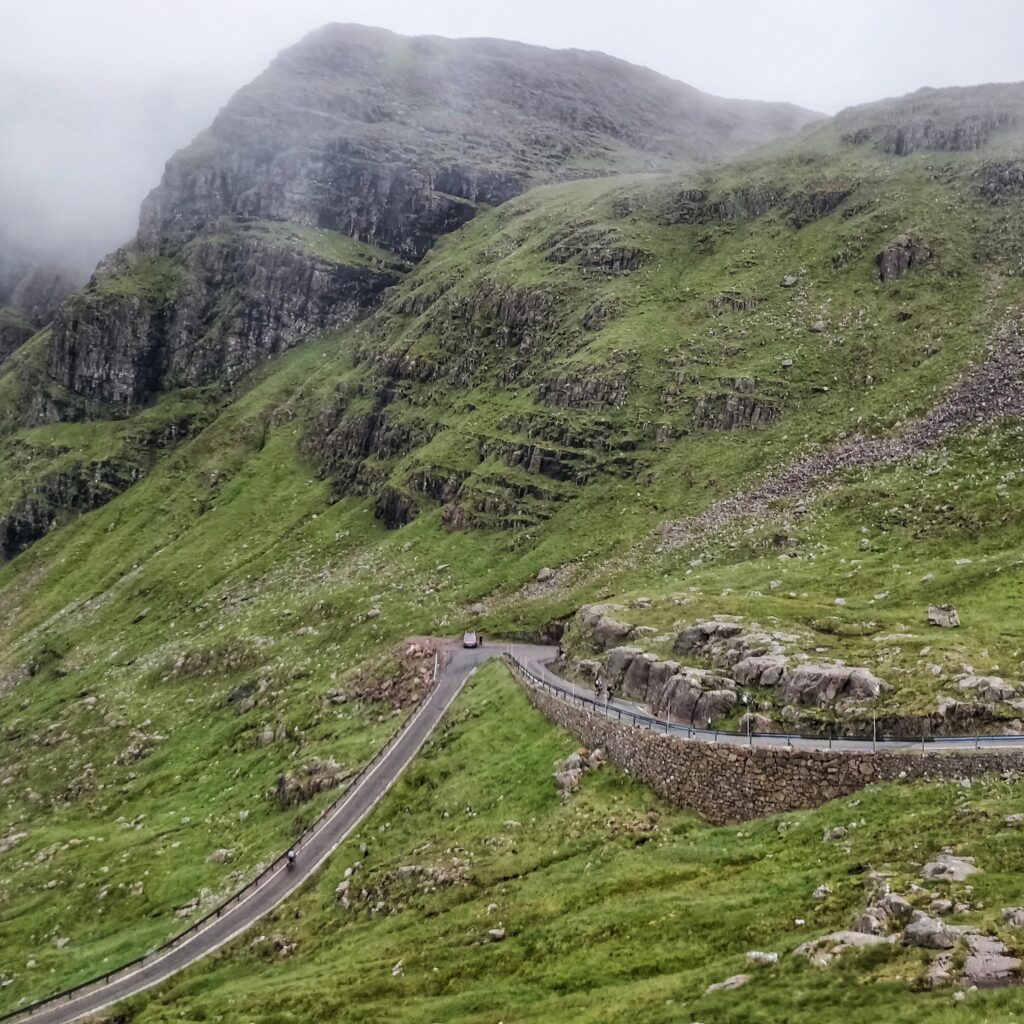 Even on a cloudy day like today this route delivered. Sure you can get views of the Isle of Skye from the summit and it would be nice not to get cold hands descending, but in terms of challenging, fresh air cycling in an incredible landscape, I'm not sure it gets any better.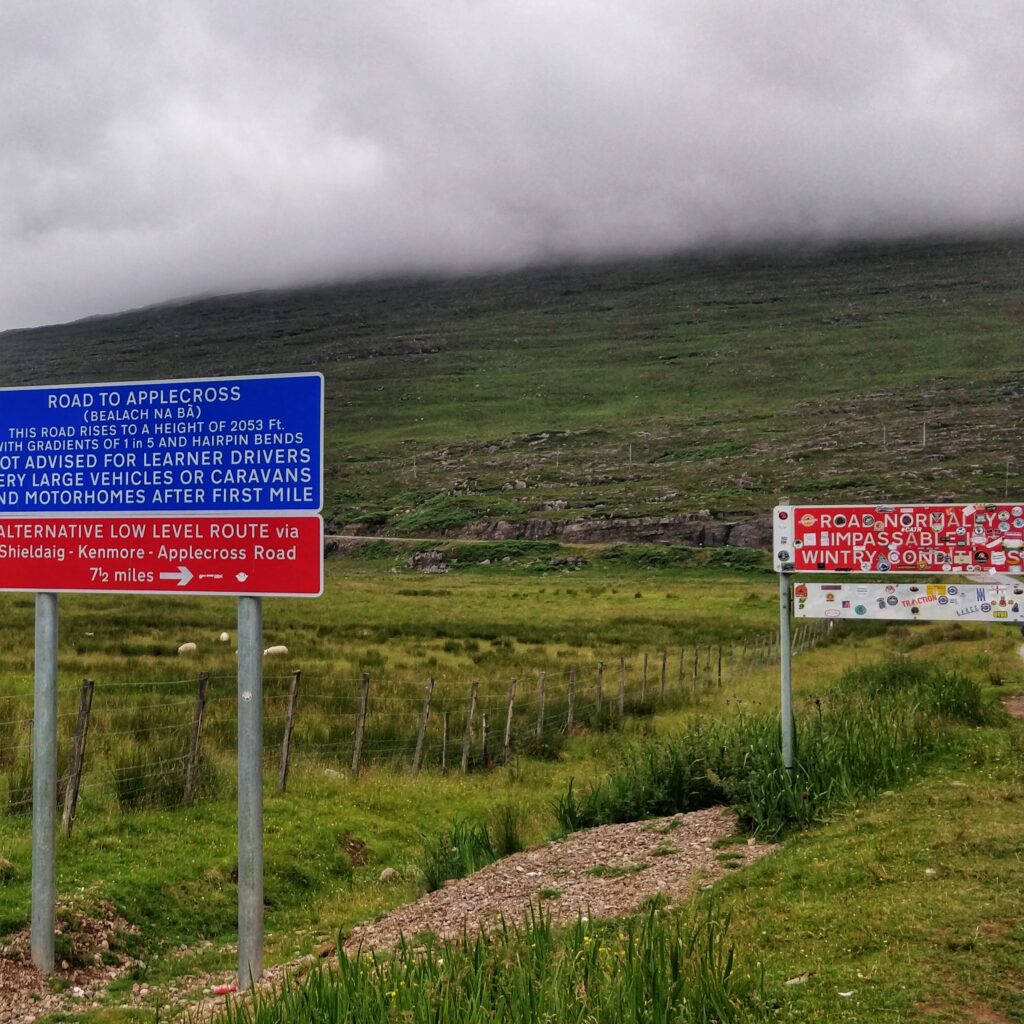 I began this 45-mile loop near the turn off to Applecross a few miles west of Lochcarron. I had a mile or two warm up before the climb began, gently at first but then turning a corner things got a whole lot harder as the cloud enveloped me and the rugged cliffs on either side of the pass.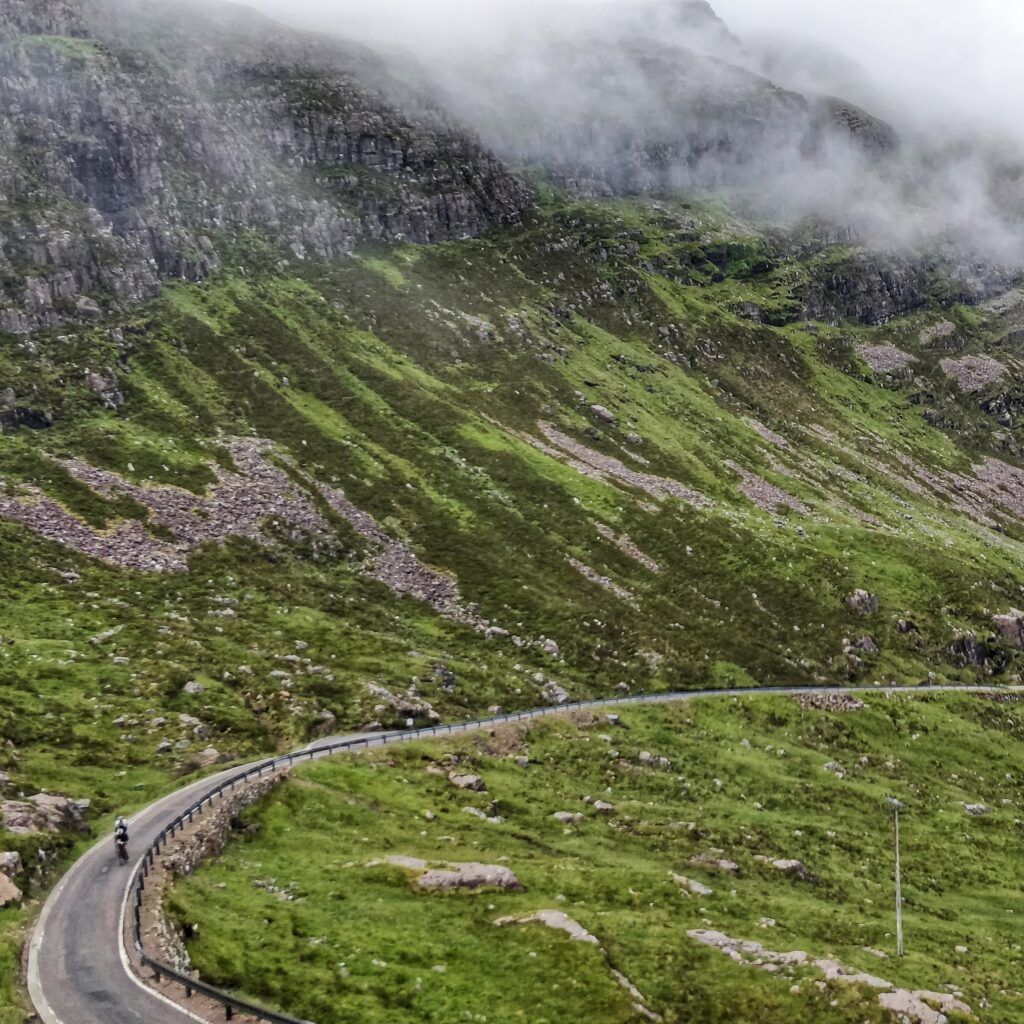 There wasn't a lot at the top, just a layby and a plaque explaining all of the wonderful mountains on the Isle of Skye you could have seen on a clear day!

After a dazzling descent I stopped for coffee in Applecross before continuing around a fantastic coastal road back to the van. Simply brilliant.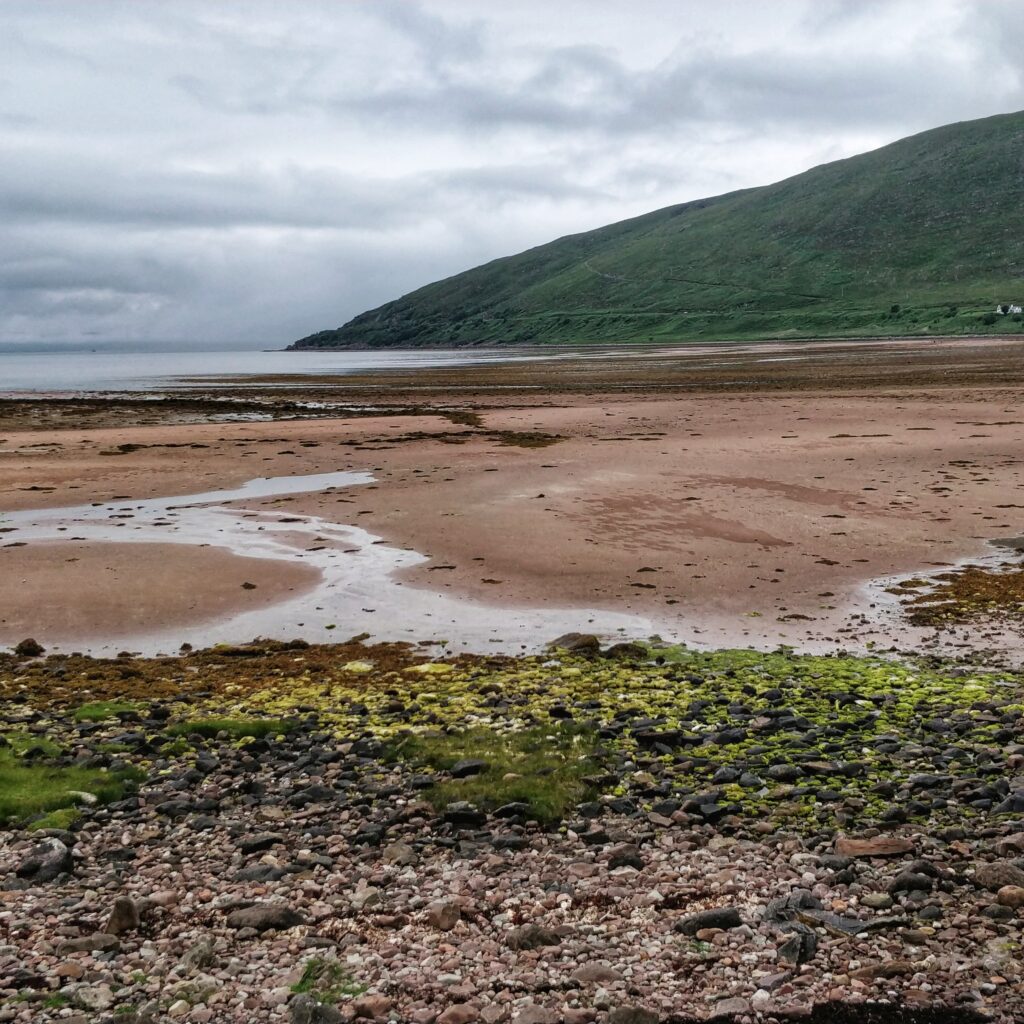 The Bealach Na Ba climb is included on our Cycling the North Coast 500 ride, check it out here: https://www.moreadventure.co.uk/event/cycling-the-north-coast-500/