Published:
June 25th 2016
The team had breakfast and were ready to ride at around 08:10am. The effects of the previous two day's riding had clearly made an impact on the group judging by the "oooohhhhh's" when everyone sat on their saddle for the first time. There were some tired legs and sore bums as the team left the hotel.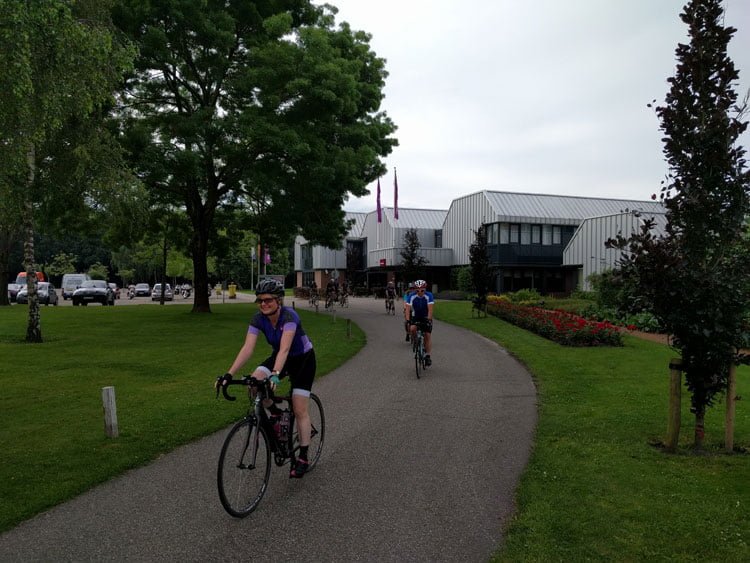 From our hotel in Zwolle the team passed through Zwolle then on to the picturesque backroads near Ommen, a popular holiday destination in the area. The team stopped for a team photo in front of a windmill.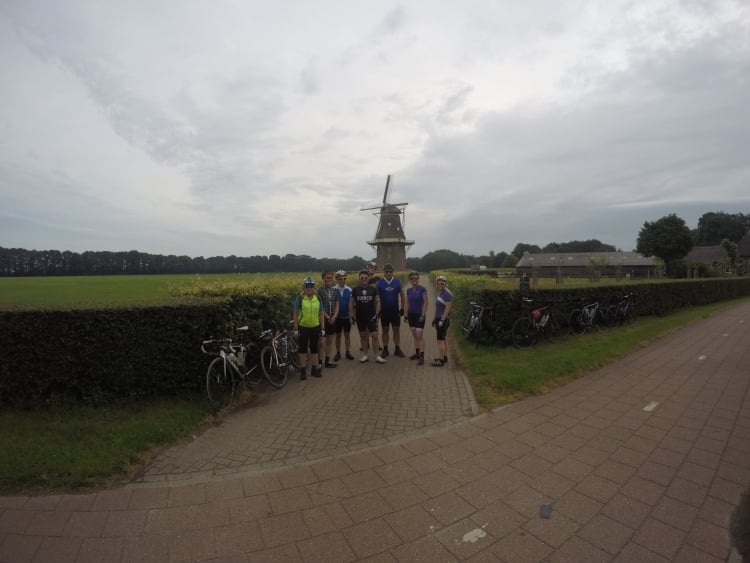 The route follows a handy cycle lane that runs through dense woodland next to the river. The team soon reached the town of Hardenburg then continued on to Gramsbergen where a well-deserved coffee stop next to the canal was much appreciated.
There are many things we love about cycling in The Netherlands, and this is one of them.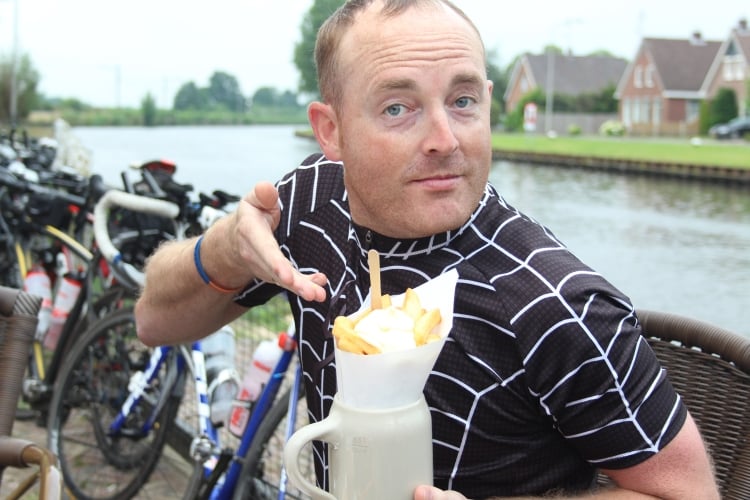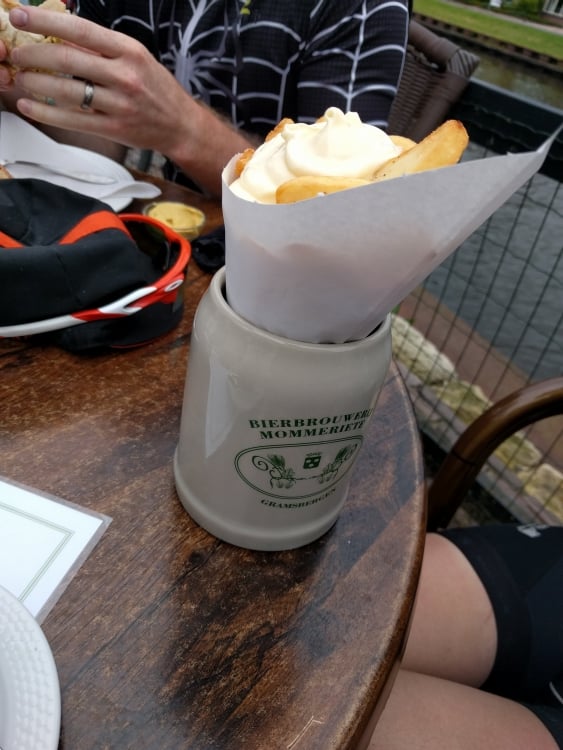 The mayonnaise is just so different! As we sat overlooking the canal, a team of rowers passed by and had to duck under the drawbridge nearby. The cafe is actually a microbrewery, with numerous casks and other beer-making equipment on display – this was definitely a sign that we must be nearing Germany!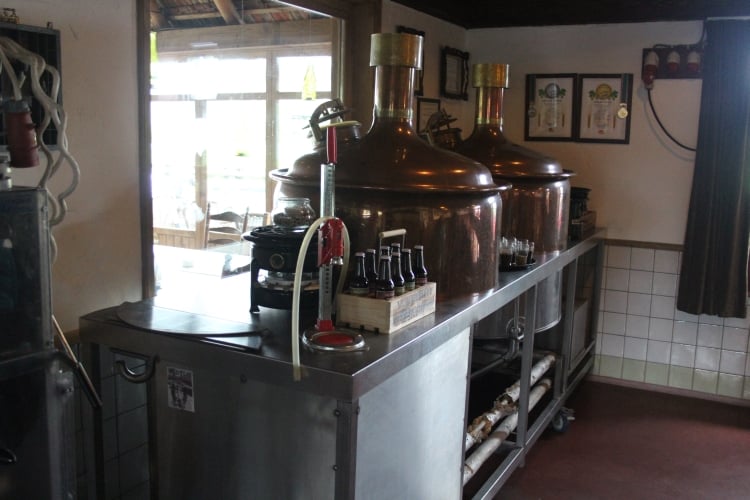 After coffee, the rain resumed proceedings and the team were within minutes soaked to the skin. They weren't swimming in floodwaters quite yet, but it was definitely raining. At 36 miles, the team rode over the German border, virtually without knowing and enjoyed some open (yet wet) roads.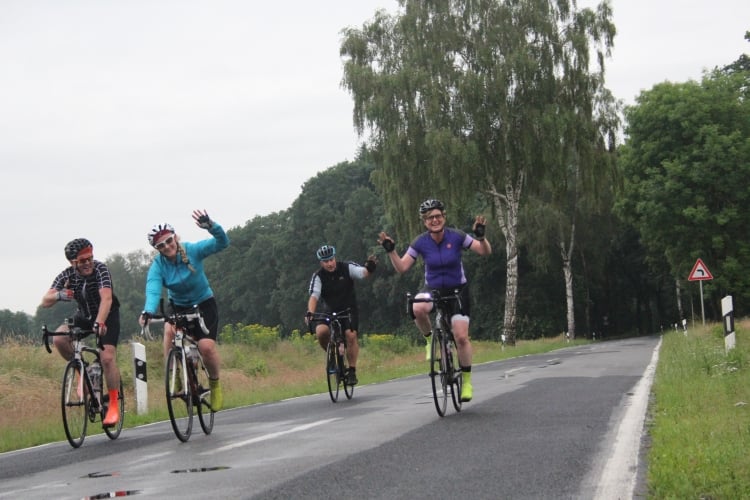 The only differences noted were more beeping of horns (some sections were now on the road), and far less cycle lanes! There were however a few sections of newly-laid tarmac that Al took some Strava segments down…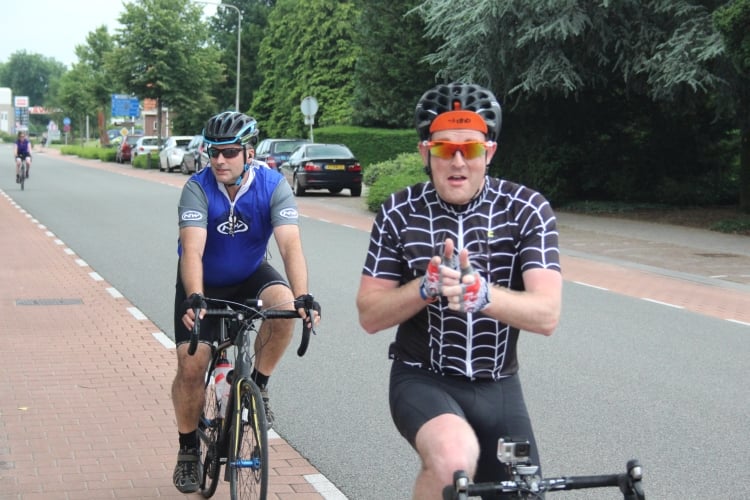 At around 54 miles the team pulled into the town of Twist for lunch. Neil once again needed assistance undoing his jacket as his fingers were cold and numb!
The team were now a great deal warmer (the wonders of a tent and hot drinks), and ready to get riding once more. A few miles in, Al got a puncture – ahhh!!! This was the last thing the team needed.
During a brief stop in Haselunne to re-pump Al's tyre and we experienced our first German reaction to the recent vote to leave the EU…
"This is Europe – get out!", remarked a rather drunk reveller in a nearby doorway (jokingly of course) as we passed through the cobbled town centre.
From Hasselune, the team continued east through various German towns to our next stopover, Cloppenburg.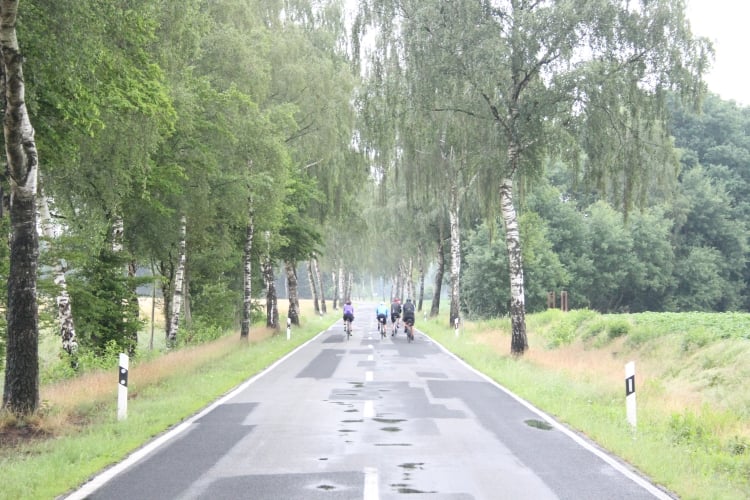 Wow – another 113 miles covered and one day of cycling before we reached our goal – Hamburg! As the team arrived, it was clear that there wasn't too much in the way of dry clothing between them.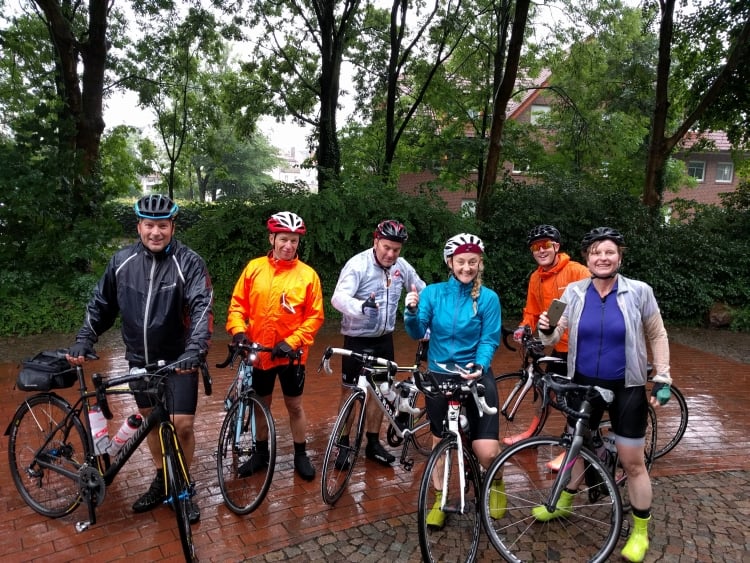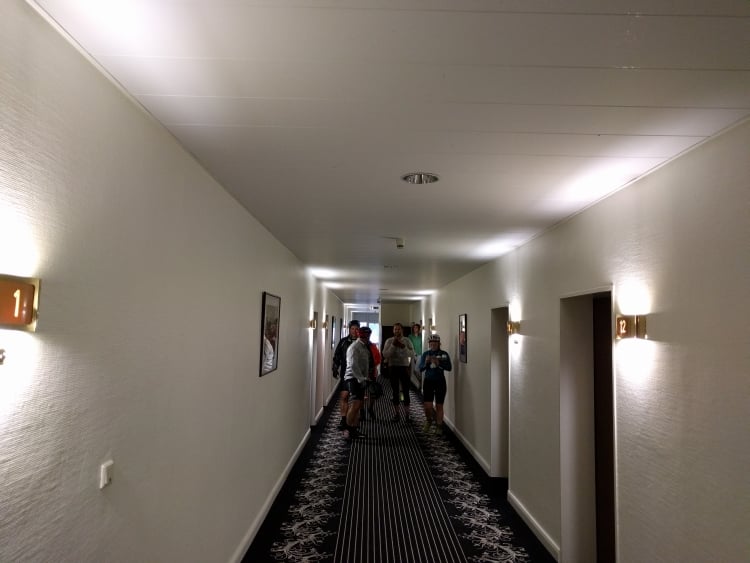 If you're interested in riding London to Hamburg with us next year, please check it out here.