Published:
June 26th 2016
It was the final day and the team gathered in the hotel breakfast area for what can only be described as a feast.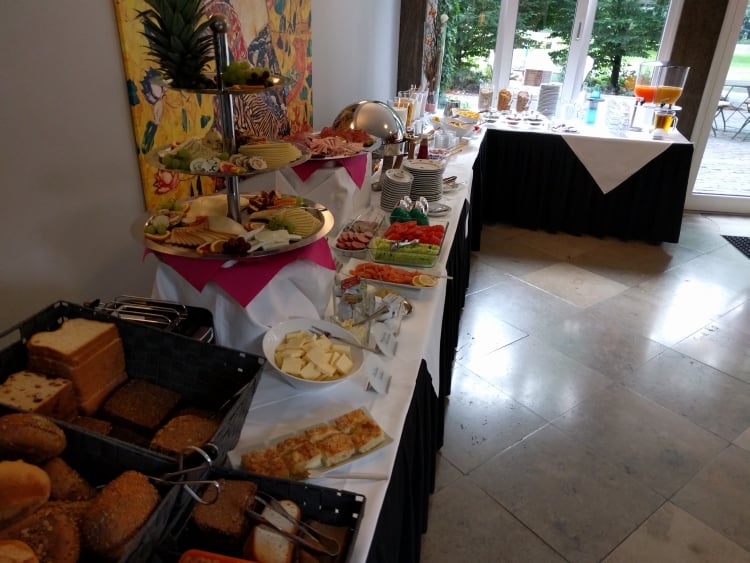 After some last minute faffing (six minutes to be exact), the team were ready for their final ride of the trip, from Cloppenburg to Hamburg. It was still 111 miles, but by now their legs were accepting of the fact (if only the same could be said of other body parts).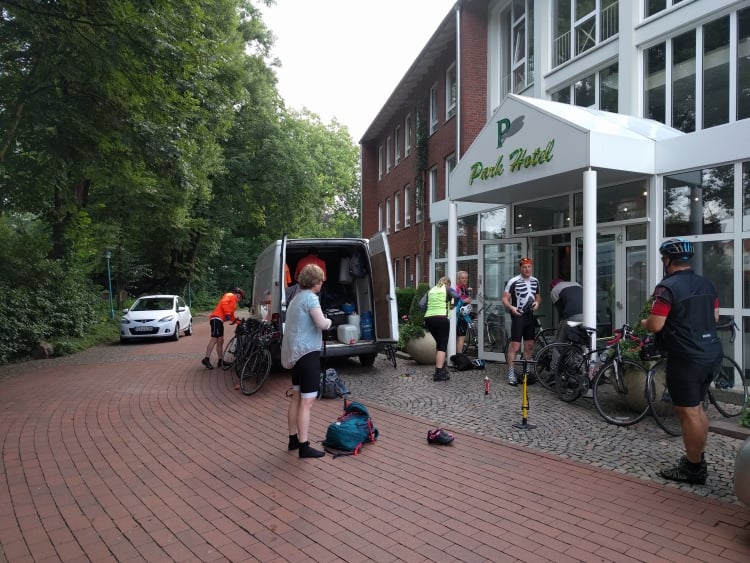 The first 16 miles were completely flat and straight so the team strung out a little, taking it in turns to lead the peleton. The sun was also shining so they covered a good distance on the open roads just east of Cloppenburg.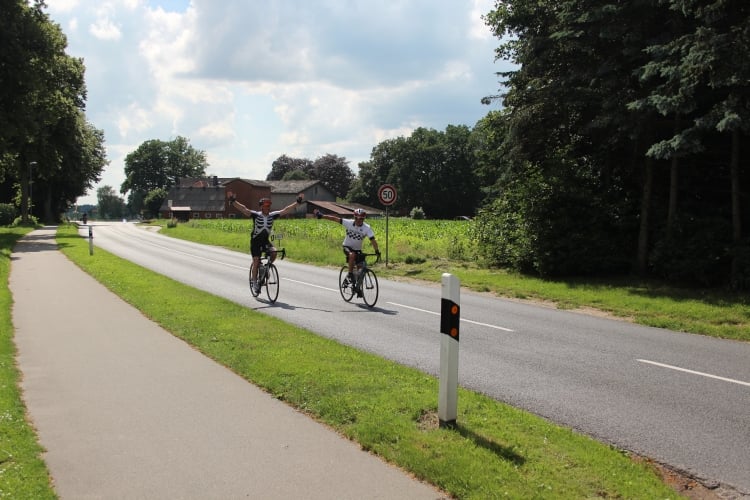 The team were soon on the outskirts of Bremen, a large industrial city but with some fine architecture in the centre. Crossing the bridge over the river Weser, the cobbled streets lead the team to the pretty main square with St Paul's cathedral towering over our coffee stop.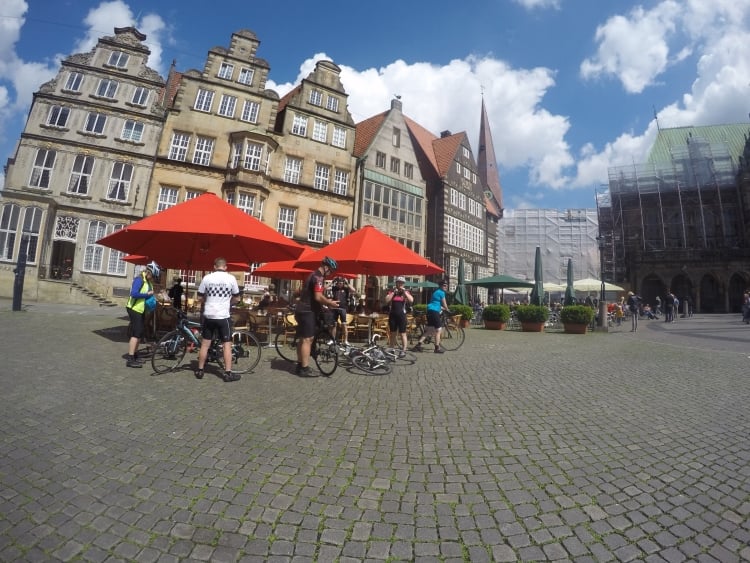 Riding north of Bremen the roads once again opened up so the team made excellent time. We were soon at Tarmstedt for our lunch where Danny had laid out a bountiful selection of cycling food, accompanied by the sounds of the Rolling Stones (on the stereo of course).
A short while after lunch were some sections of perfectly smooth tarmac lined with silver birch trees. Possibly some of the finest flat cycling roads in the world…we thought so…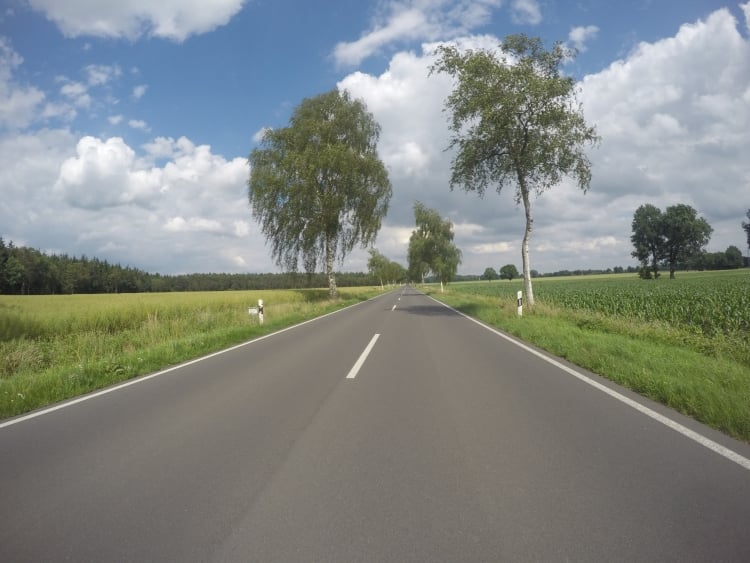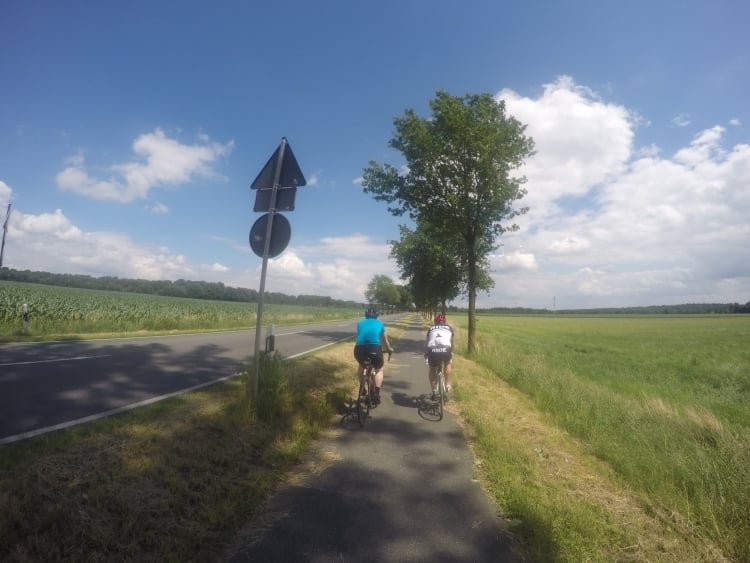 With a steady tailwind and not a drop of rain in sight, the team were able to really push on, and we were soon on the outskirts of Hamburg. It was a slow and steady ride then into the city, with numerous hazards to look out for from all directions.
The day wouldn't have been complete without a diversion!!! Our route was blocked but we found a way around, crossing through a building site and through a gap in a fence.
"More Adventure" exclaimed Alan as we passed through the gap.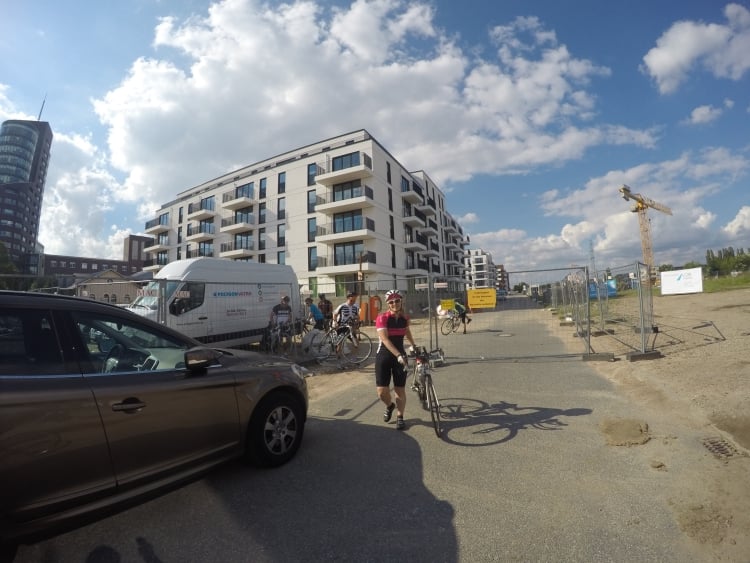 Dodging glass (or glarrss as most of the team referred to it) and Sunday strollers, the team turned the final bend down into the Rathaus Marketplace where Danny and Irene's son had been waiting to congratulate us all.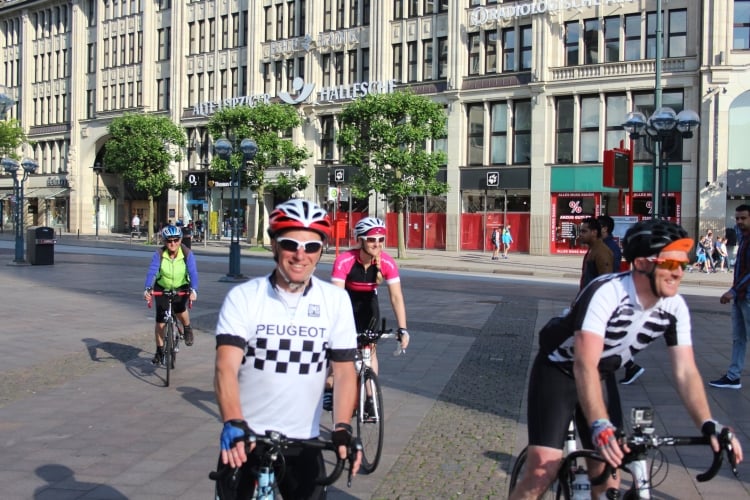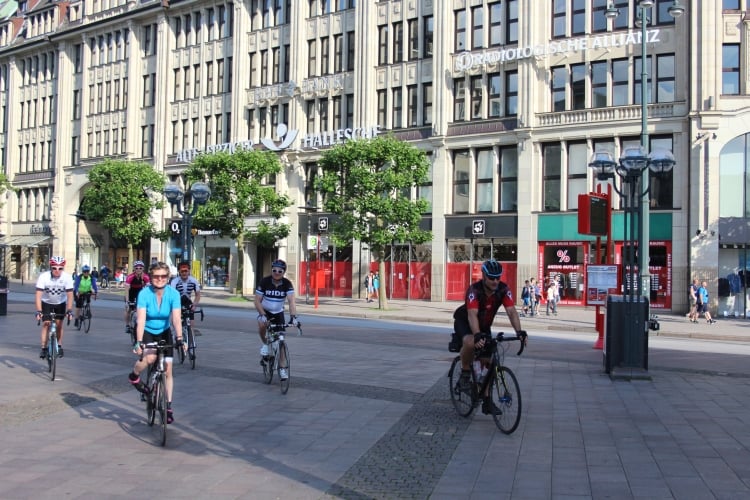 It had been an absolutely epic journey through three countries, covering a distance of 416 miles over four days. The team had faced some of the worst conditions the More Adventure team had ever faced, but had pushed on through it, always with a smile on their faces. This was undoubtedly a step up from previous trips each rider had encountered, but, with an impressive show of teamwork, tolerance, grit and determination, they had achieved something that not many riders in the world had done before, cycled from London to Hamburg.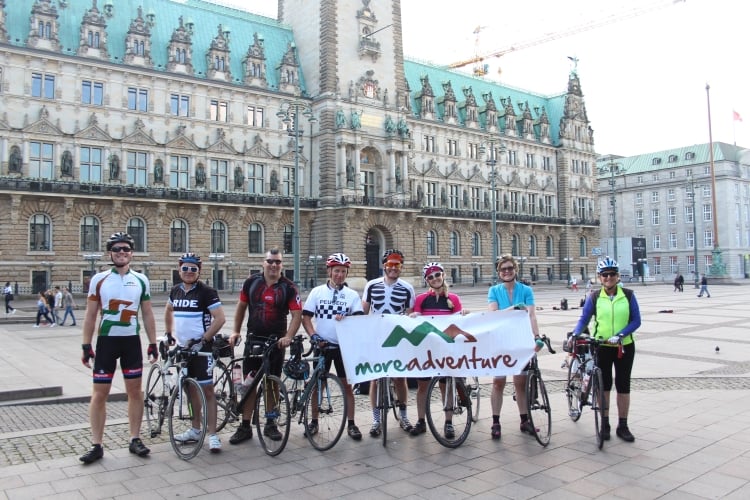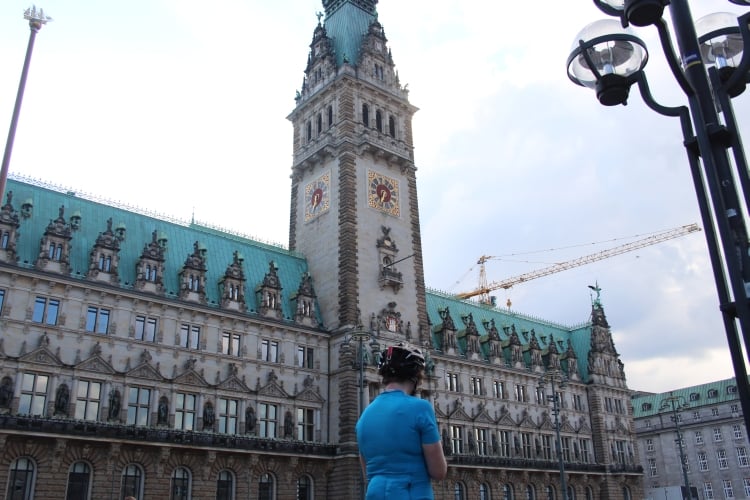 All that was left to do now was to find a beer – in Germany this wasn't too much trouble.
A massive congratulations to Amie, Al, Tom, Irene, Paul, Hester, Simon and Neil for achieving something truly remarkable, we hope to see you all again on a trip soon!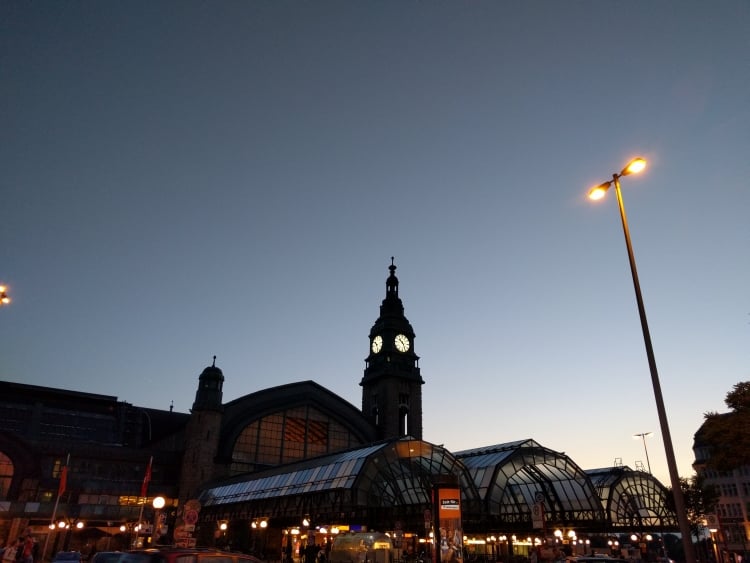 If you're interested in riding London to Hamburg with us next year, please check it out here.