Published:
July 14th 2023
There are countless reasons to visit Italy, even more reasons to visit on two wheels. From the rocky spires of the Dolomites to sun-kissed sandy beaches of Sardinia, to the rolling vineyards of Tuscany, it's a diverse destination that never fails to amaze. Scroll down to see four of our favourite Italian adventures.
Here's six reasons why we love Italy so much:
Diversity. Italy really has it all, from snowy mountain peaks to warm sandy beaches.
Food & wine. World renowned cuisine and wine. Plus plenty of tasty carbs to fuel your days in the saddle.
A cycling country. Italians absolutely love to pedal and their cycling culture is unrivalled throughout the world..
Jaw-dropping landscapes. Everywhere you look you'll be blown away. The natural beauty of Italy is truly mesmerising.
Art & Culture. The birthplace of countless artists, musicians and mind-blowing architecture.
Epic roads. From challenging mountain climbs, to undulating coastline, to tree-lined time trial sections, there are roads for every rider.
And here are four trips that showcase this incredible country: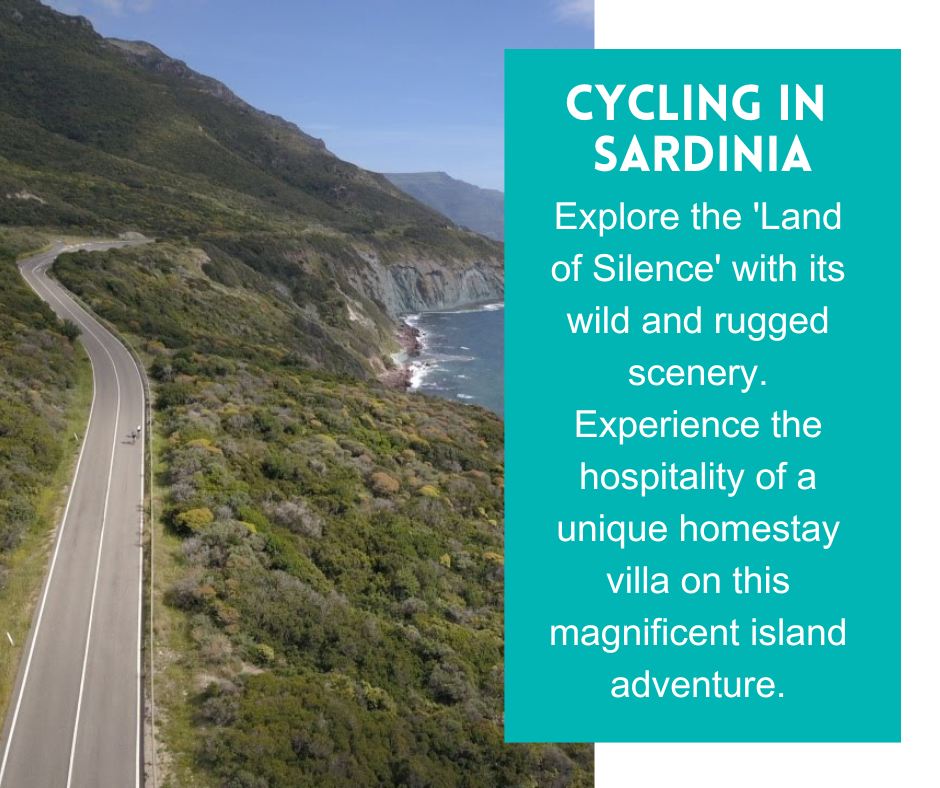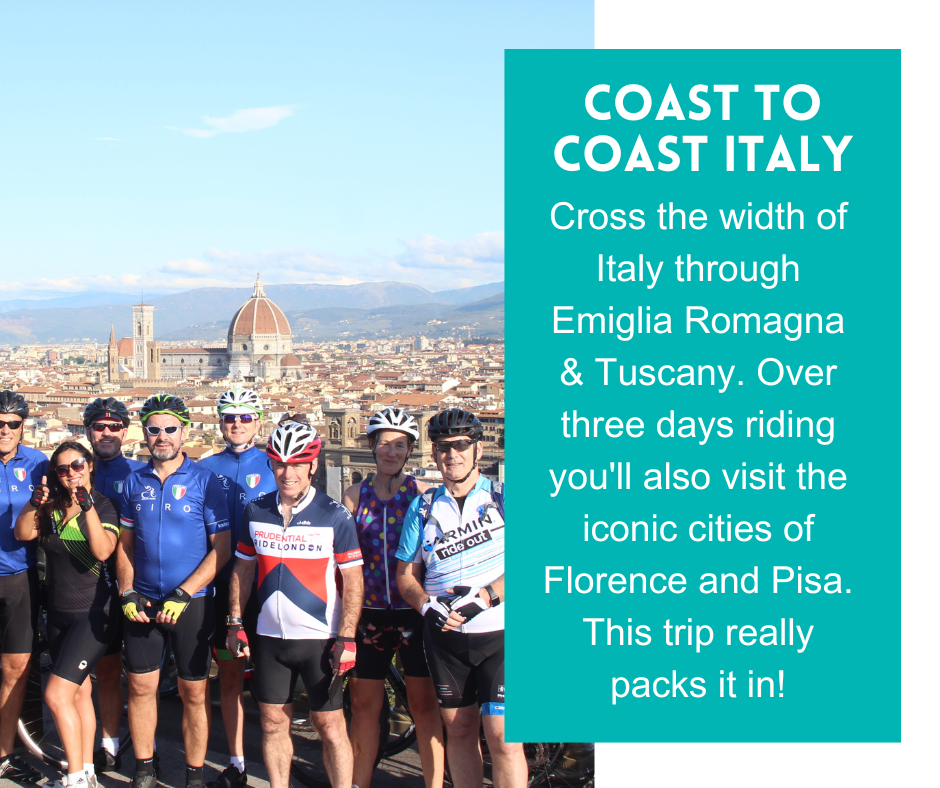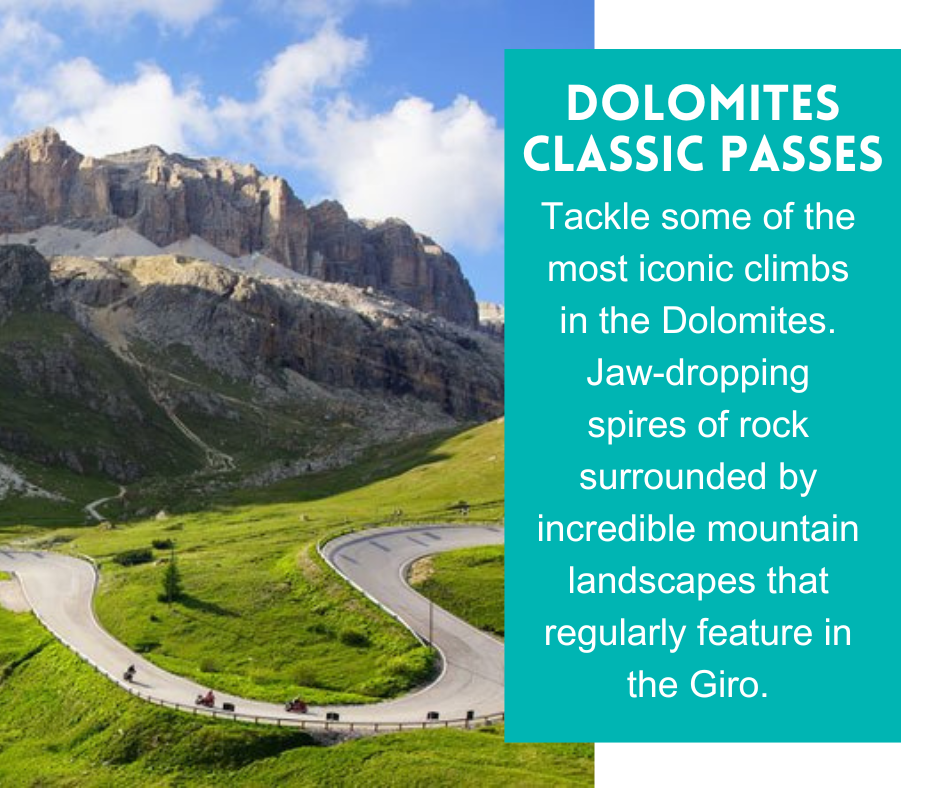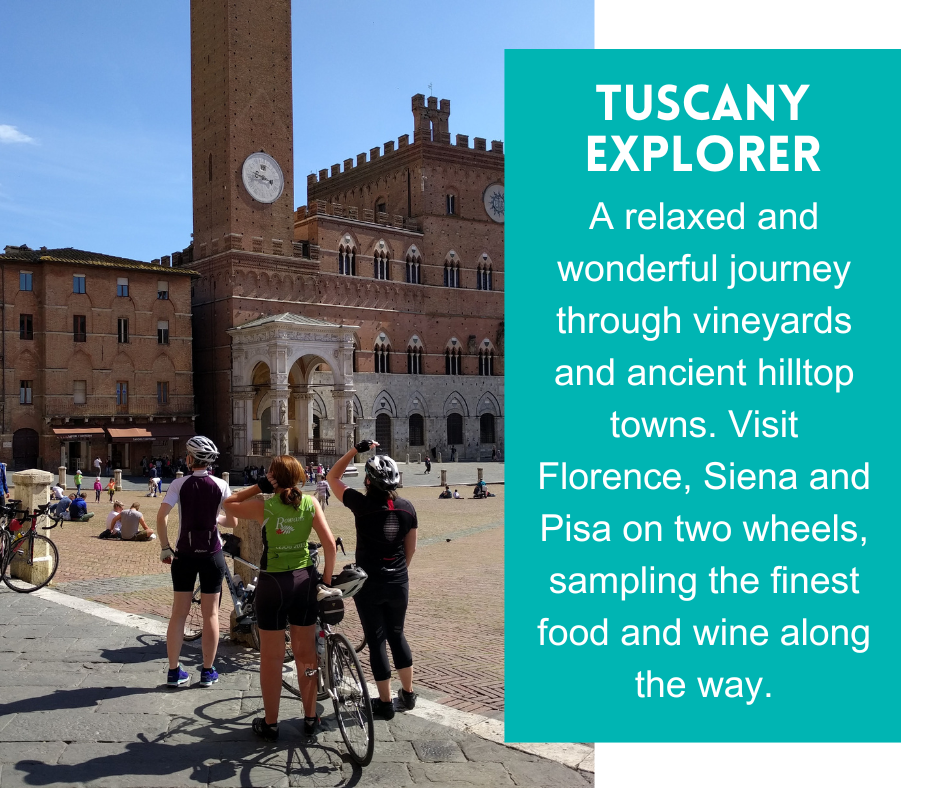 Dates don't fit?
If the dates on the website aren't suitable then please get in touch. We're happy to look at alternative dates and can run these trips with limited numbers…we're pretty flexible!
I hope you can join us in Italy in 2024!