Published:
November 20th 2017
Black Friday is completely overwhelming.
We didn't want you queuing out in the cold from 5am to get in first so we've compiled a list of some of the best deals out there.
So make another cup of tea, get under the blanket and get shopping from the comfort of your armchair.
Garmin Edge 1000 – 44% OFF from Wiggle.co.uk
£275.99 (RRP £499.99)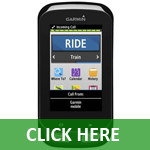 Anyone who has been on a More Adventure trip knows that without Garmin, we would really struggle! Garmin are the leaders when it comes to on-bike navigation and their Edge series have delivered the goods for many years. Packed with features, the Edge 1000 is the only technology you need on your bike. Get one here with a 44% discount!
Yellow Jersey Bicycle Insurance from Yellow Jersey
25% OFF Annual Bicycle Insurance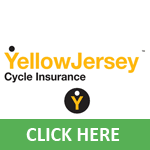 If you love your bicycles as much as we do, you've probably thought about getting it (probably them!) insured. As a More Adventure subscriber you can receive 15% off, but until midnight on Monday 27th they're offering a massive 25% off their annual bicycle insurance! Simply enter the code BLACKFRIDAY when checking out.
Get 25% off bicycle insurance here!
Chain Reaction Pro Bike Bag – 44% OFF from ChainReactionCycles.com
£139.99 (RRP £249.99)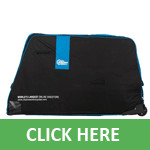 There will come a point in your cycling career when you've exhausted options within the UK and Northern Europe, and decide to take your trusty steed overseas to guaranteed sunshine and silky-smooth tarmac. If you're going to fly with your bicycle, it's definitely worth getting a bike bag or box. The Chain Reaction Pro Bike bag has crush protection inserts, plastic reinforcements, is made of ripstop nylon and has two handy wheels for ease of movement to/from the airport. Get one here with a 44% discount!
Fulcrum Racing 3 Road Wheelset – 38% OFF from Chain Reaction Cycles
£297.99 (RRP £479.99)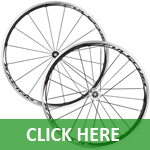 We're a huge fan of Fulcrum wheels and several More Adventure leaders have used them for years. The Fulcrum Racing 3 wheels are a perfect upgrade from factory standard wheels, very light but strong, with the build of a wheel you'd expect from such a reputable brand.
Get a set here with 38% discount!
Mobi V-17 Portable Bike Pressure Washer – 13% OFF from Wiggle.co.uk
£129.99 (RRP £149.99)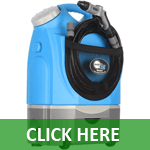 Ok, this isn't a Black Friday Deal, but we still love it. More Adventure leader Tom was introduced to this gem on a recent muddy mountain bike trip to the Lakes. It's winter, it's wet, and sometimes (if you know where to look), it's muddy – wash your bike on the go when the mud and grime is still loose!
Get one here with a 13% discount!
Kask Mojito Road Helmet (M) – 36% OFF from Rutland Cycles
£69.99 (RRP £109.99)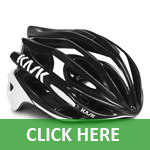 Used by the pros (including More Adventure leaders!) for years, this beautifully designed helmet has become a classic. A lesser known fact about Kask helmets – if you crash and damage your helmet, you can buy a new one from them with a 50% discount!
Get 36% OFF a medium Kask helmet here!
Kindle Paperwhite E-reader – 27% OFF from Amazon.co.uk
£79.99 (RRP £109.99)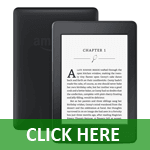 There's nothing better than a good book on a long journey. A Kindle is perhaps the number one thing we'll never travel without and the Paperwhite now comes with a built-in light, long battery life and no screen glare.
Get 27% OFF a Kindle Paperwhite here!
We hope we've saved you spending a night out in a tent outside a storefront and have found something you like.
Happy shopping!
⇩⇩⇩ For more news, offers and plenty more, please sign up to our newsletter below ⇩⇩⇩