Published:
November 18th 2020
Written by Tom Shooter
With Christmas around the corner it's a good time to be thinking about presents so I thought I'd make some recommendations of gifts for cyclists 2020.
---
Bike computers
I'm often asked about what navigation units to use for daily and multi-day rides. Years ago we bought two Garmin Edge 800s (now discontinued) which have performed extremely well but in all honesty, we've only maybe used 10% of the functionality of it. If you're looking for a simple, easy to use bicycle computer that you can upload routes for navigation, here are two that I'd recommend: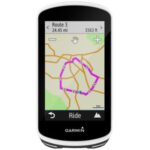 I've owned my Garmin Edge Explore now for over a year and absolutely love it! It's a step up from the other 800 and 810 models I own, with a far superior screen and brilliant battery life too. Mine came with Northern Europe maps on which was perfect. Amongst many other features it's possible to link with your phone to receive text messages, though I haven't because I like to keep my eyes on the road! Check it out here. 
---

This computer was first recommended by Kathy (thanks Kathy!) whilst riding from London to Amsterdam. Not only is it a superb navigation device with bluetooth connectivity for speed, heart rate and power, it's also fully aerodynamic and has an excellent battery life! I also love the fact that it's pre-loaded with maps for North America, Europe, Asia, Oceania and South America (with some Garmin devices you'll need to purchase extra mapping). Check it out here.
For something a little fancier, the Garmin 1030 has also been recommended and right now Wiggle are offering it with a 40% discount here.  
---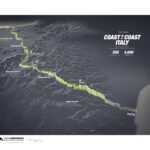 I was approached by Loopie a few years ago at the NEC Cycle Show. They basically take a GPX file for a route and make it into a fantastic poster, with all of the places along the way and each climb tackled. They make a wonderful memento of your ride. Here's one we had made for our Coast to Coast Italy but if you're interested in getting one made up for another ride you've done with us, please get in touch for further information.  
---

If the dark and cold are not something you're interested in and you'd prefer to maintain your fitness goals in the comfort of your own home then this outstanding home trainer takes some beating. It features gamechanging flywheel technology that gives a quiet, accurate and (ader I say it!) enjoyable indoor riding experience! Check it out here
---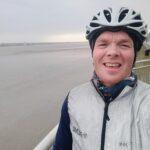 With the darker mornings and nights, being visible on your bike is absolutely essential. I've been wearing a Proviz gilet in poor visibility now for the last five years and love it. They have a wide range of other garments in the range, but all feature their trademark reflective material. It really does light up! Check them out here.
---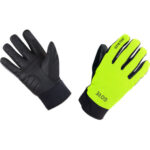 Gloves can absolutely make or break a ride. It doesn't take long for your hands to freeze in the UK winter and trust me, it's a terrifying experience to lose feeling in your fingers when trying to use your brakes! These fantastic gloves from Gore Wear are warm, durable, waterproof and (if you choose the luminous yellow version), are luminous yellow for that extra level of visibility on dark roads. Check them out here.
---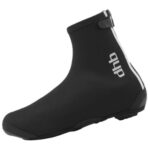 Disclaimer: I have yet to find a pair of booties that keep my feet completely dry. Unless you've gaffa-taped them to your lower leg or have installed a dry-suit style garter that fits your ankles perfectly, I simply don't believe it's possible. That said, I believe that the main point of booties is actually to keep my feet warm, so I don't mind if they're a bit damp at the end of a ride. The other thing people don't tell you about overshoes is that they get absolutely trashed. For that reason, I buy these relatively pair from DHB and love them. They're made from thick neoprene, are relatively durable and keep my feet toasty on even the coldest of rides. Check them out here.
---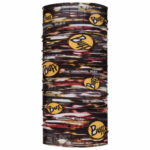 Who would have thought that a stretchy tube of fabric would change the world…well perhaps not change the world, but a snood is officially the secret weapon of outdoorsy people the world over. Easily stashed in a pocket, it can be used to keep your neck or head warm (or slightly more protected from the sun if you're lucky!), and even doubles up as a facemask for that well-earned coffee stop. Check it out here.
---