Published:
July 25th 2016
The team gathered outside our hotel in Calais after breakfast. It was already warm, with temperatures around 16°C, so the suncream was already out in force. After a brief about the day's ride, the team got underway, cycling back into Calais and past the beautiful town hall.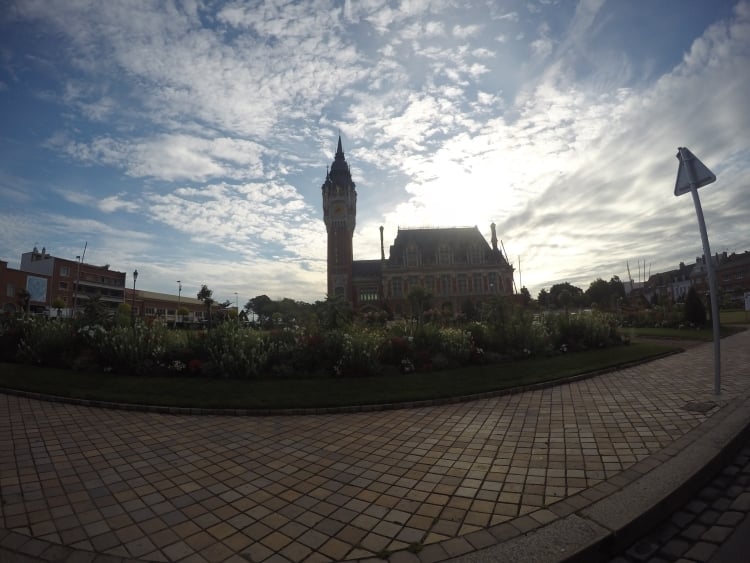 On the other side of Calais the roads opened up and they caught a glimpse of the jungle migrant camp to the north of us. This section of riding is through agricultural land, with potato, lettuce and maize fields as far as the eye can see. Rene took the lead up at the front for a while, enjoying the mid-morning sun.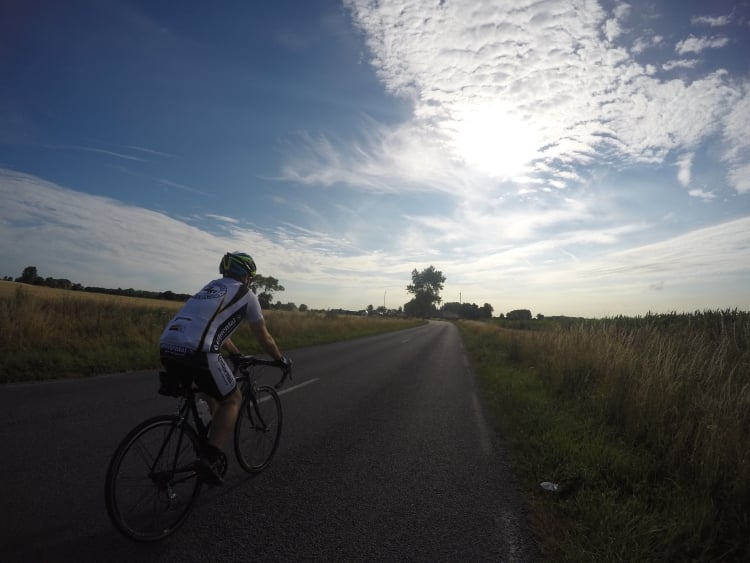 After a short while the team entered the town of Dunkerque and stopped at the British War cemetery for a refill of water, snacks and to take photos.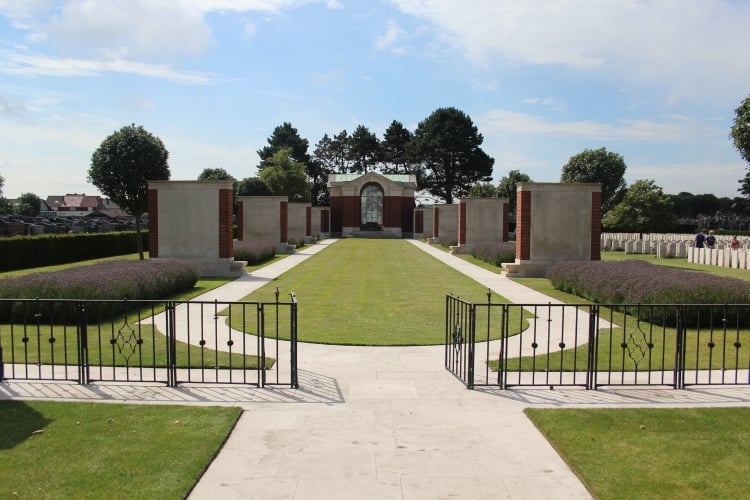 The cemetery has graves from the First and Second World Wars and commemorates the historic evacuation of the British Expeditionary Force from France in May 1940.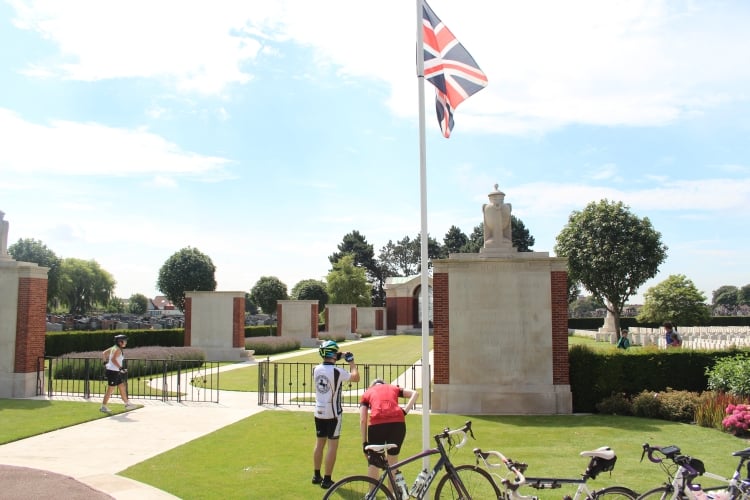 Dunkerque is a busy port so there's always a fair bit of traffic and the team got caught in a long line of cars as they left the town. Soon they were flying along, stopping for a photo as they crossed the border into Belgium. A number of white horses welcomed the team to their third country of the trip.
A boy flew past as he drafted a scooter and Rene, John and Tom had a go at catching him up (well, why wouldn't you?)
The team soon arrived at our lunch spot, just before the town of Veurne. It was only when we stopped did we realise how hot it was, so the shade of the gazebo proved to be a welcome relief.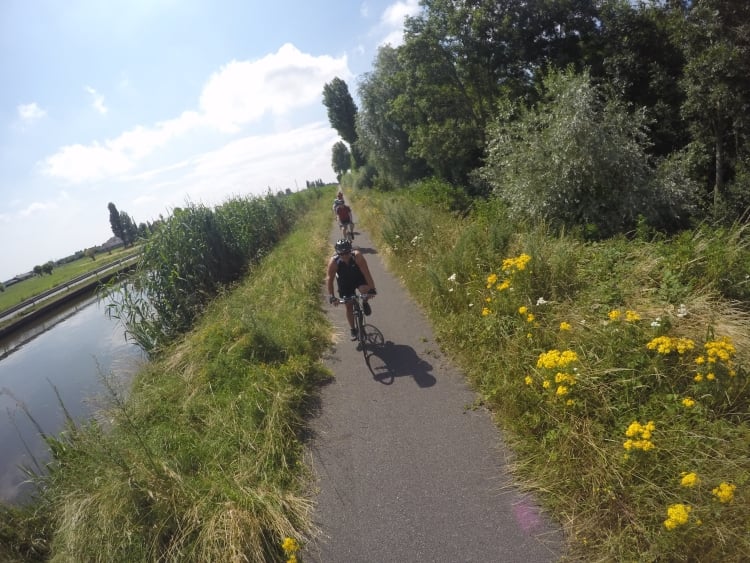 With lunch over, the team then cycled into the pretty town of Veurne. Food stalls and music filled the cobbled streets as we passed through, at which point John realised he wasn't wearing his sunglasses…Tom nipped back to where we had lunch and accidentally picked up a pair of Anna's from the back of the van (whoops). Anyway, Anna agreed to lend the glasses to John and the team cycled on.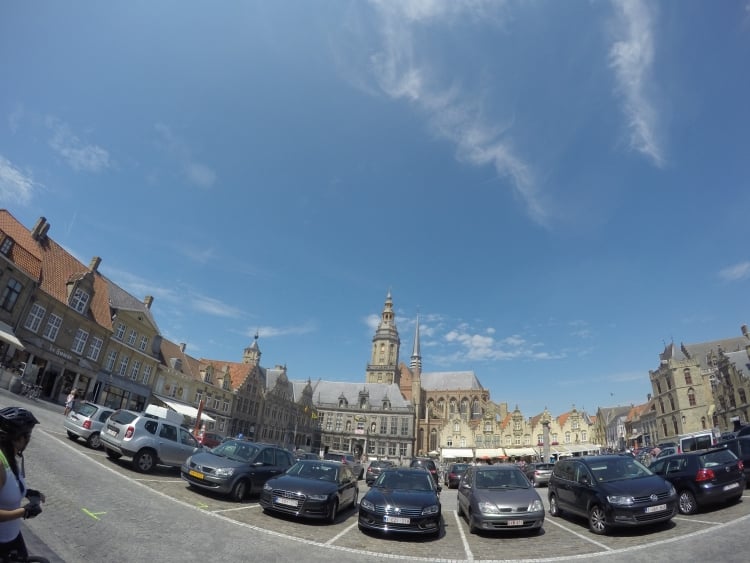 After lunch the route continued along country lanes through picturesque towns and alongside beautiful canals.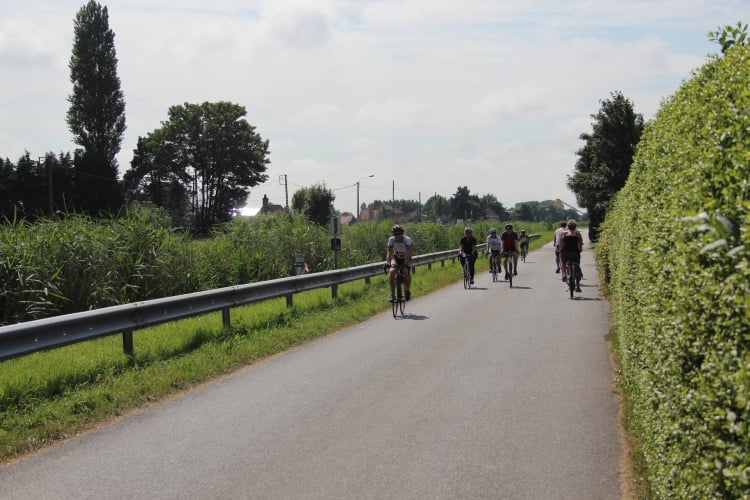 The team soon entered the outskirts of Bruges, passing under an ornate arch and over a bridge.
They'd made it – day two was over and all that was left to do was get a beer in the hotel bar.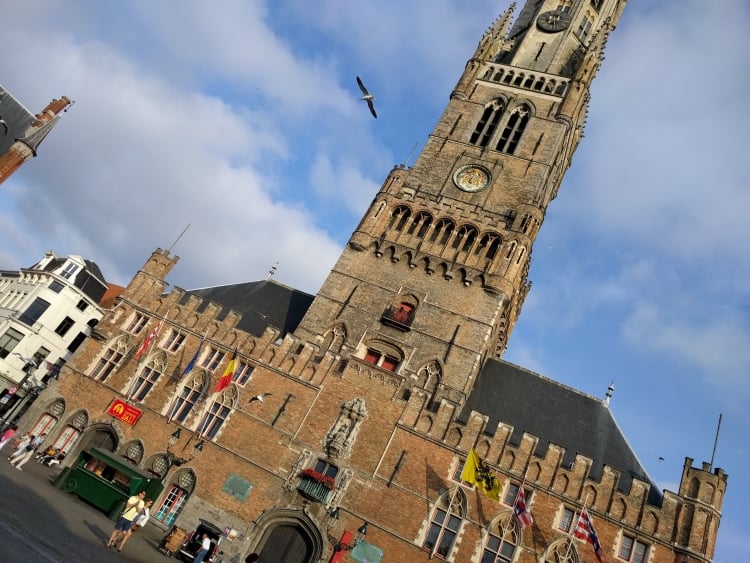 Later that evening the team strolled into the centre of Bruges, passing the cathedral and main square.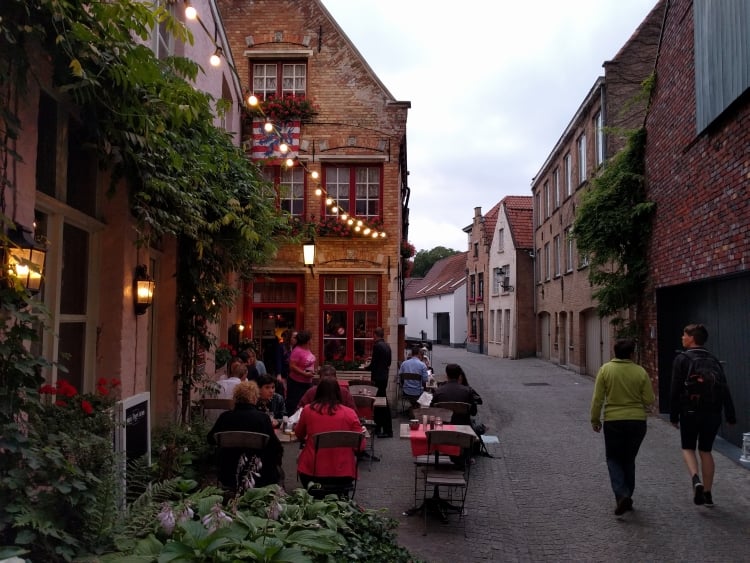 The team had huge portions of beef and fish stew at a traditional Belgian restaurant before a well-deserved rest in the hotel.