Thanks for registering your interest in Cycling from Paris to Geneva. We'll be in touch soon with further details.
This trip is to be the beginning of a much longer ride, from London to Istanbul. The route we're looking at doing is here: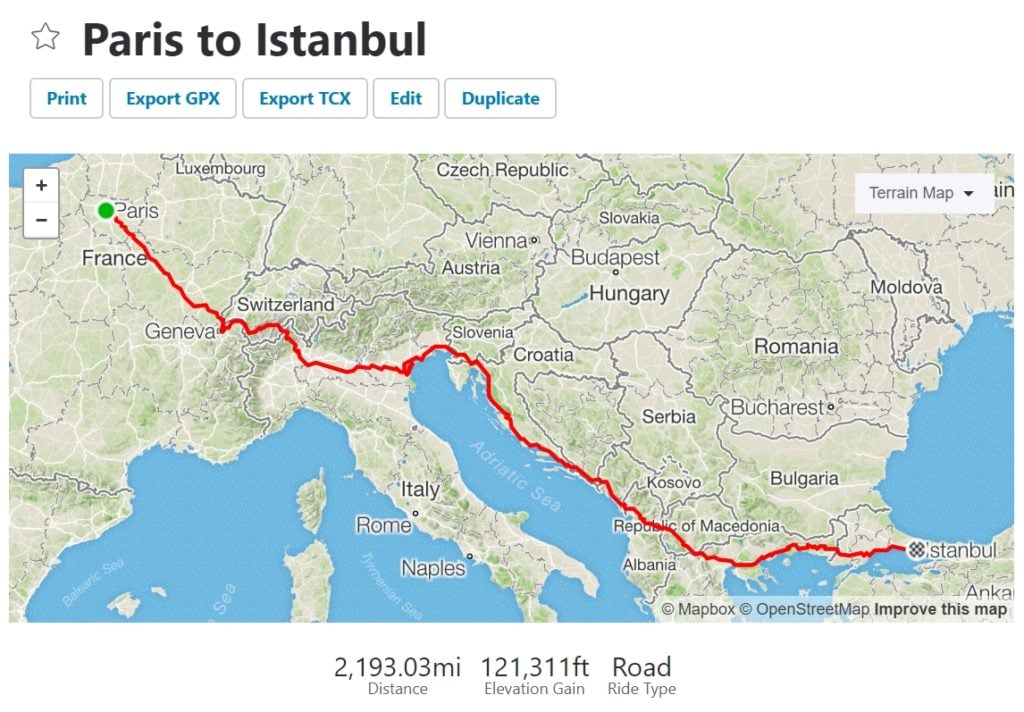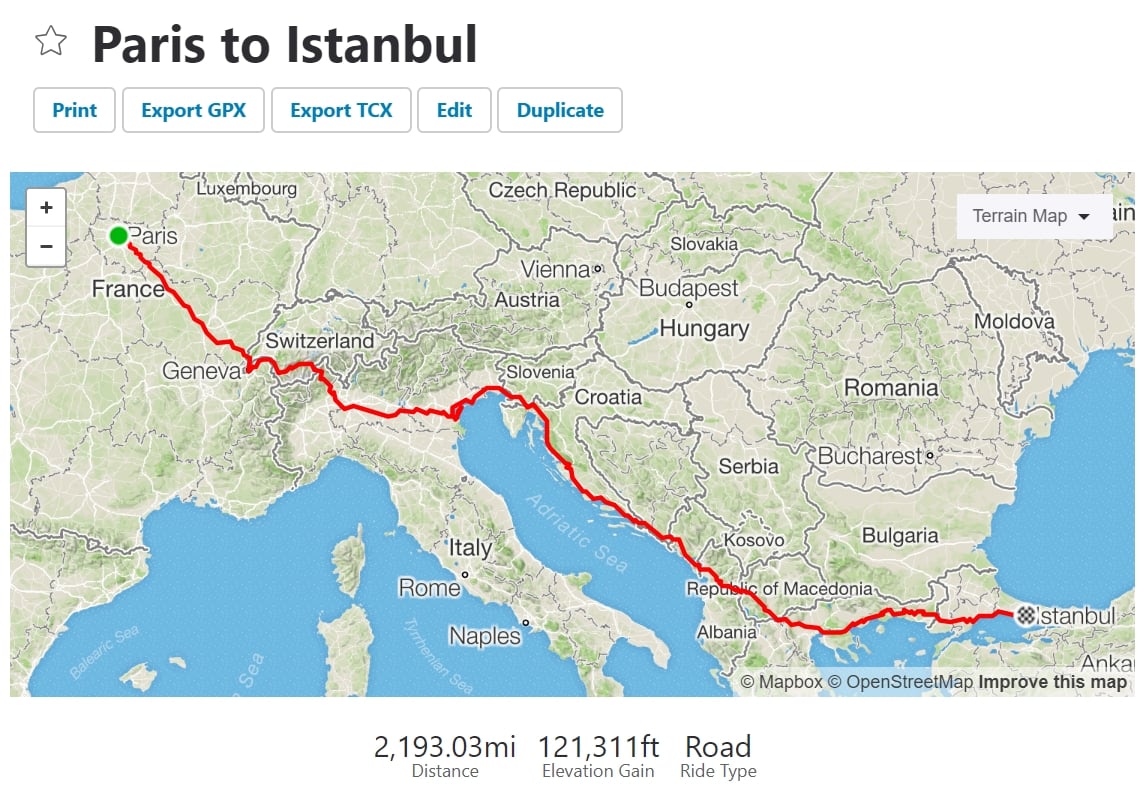 Obviously riding over 2000 miles is going to take quite some time, so the plan in to break the ride up into manageable sections. So from Geneva, we would then run a trip to Venice, the following year you could then ride from Venice to Dubrovnik…and on and on…until finally reaching Istanbul and Asia!!!
It's just an idea for now, but if you're interested in finding out more, please email info@moreadventure.co.uk to register your interest for some (or all!) of the ride!