Published:
June 24th 2016
We were woken on the boat at 7am (not the 6:30am as stated in the ship's information) and went for breakfast as the boat approached the Hook of Holland. As the vessel docked, we were instructed to make our way down to rejoin our bikes. Unfortunately, a large group of motorcyclists had also made their way down there and decided to start their engines, filling the room with fumes which was really rather unpleasant!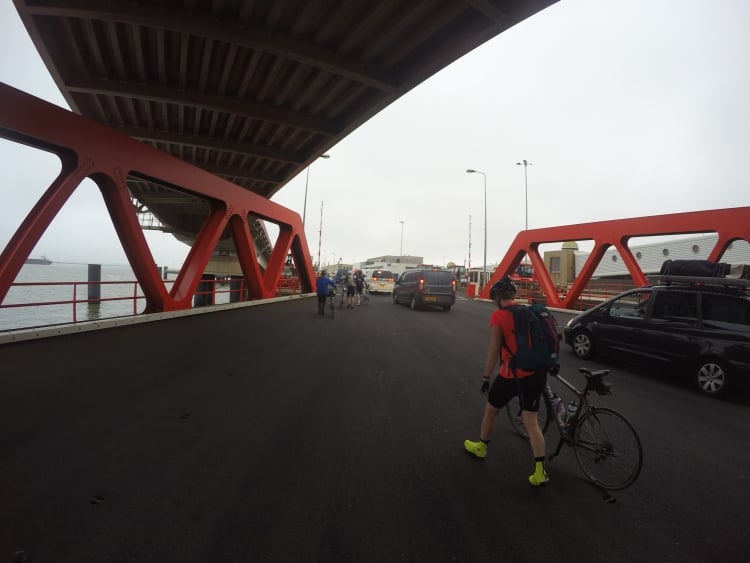 Once we'd passed through passport control, we pulled over to where Danny had parked the van for a last minute faff before beginning our ride.
The route left the Hook of Holland towards The Hague. Cycling in The Netherlands is just an absolute joy, with our first few miles passing through sandy dunes and snaking through scrub – all traffic free of course!
A few members of the team decided to go ahead, taking a rather scenic route (on purpose, of course), but rejoined us as we entered the outskirts of The Hague. Some highland cows looked on in bemusement as we passed.
We passed through the town of Scheineiven then left a busy main road drop down to a canal. This particular section is part of the London to Amsterdam trip, so all of the group were familiar with the windmills, blissful red tarmac and ferry crossings. Here we pulled in for coffee and apple pie overlooking the canal. Not a bad spot!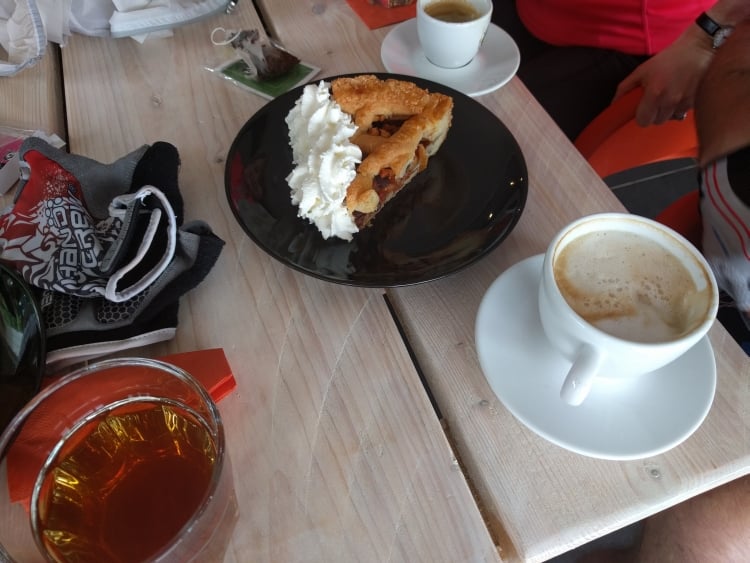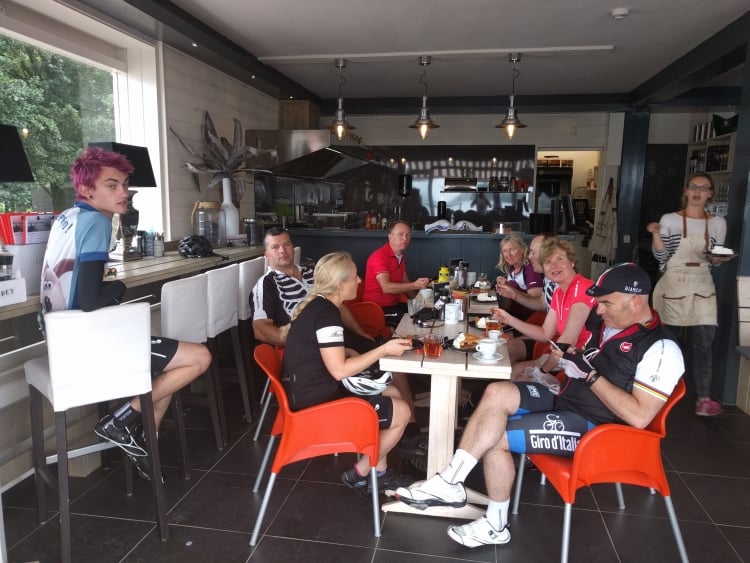 The sun made an appearance shortly after leaving the cafe, when the weather is good in The Netherlands, there are few better places to cycle in the world!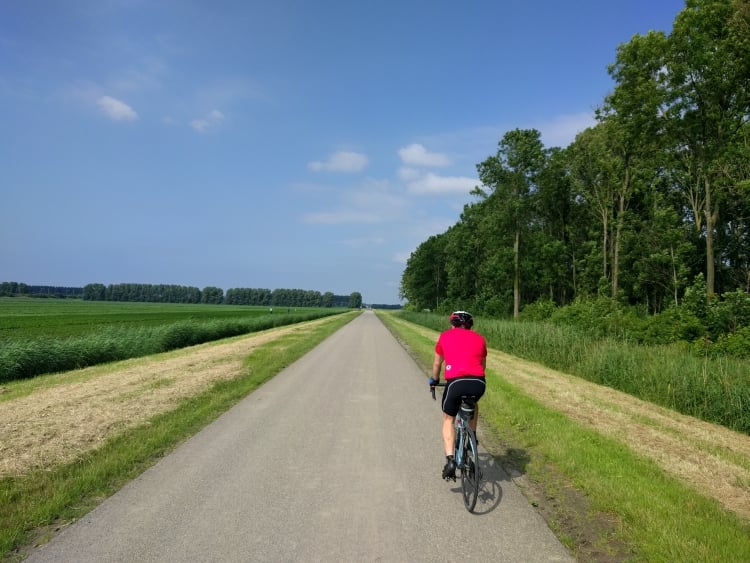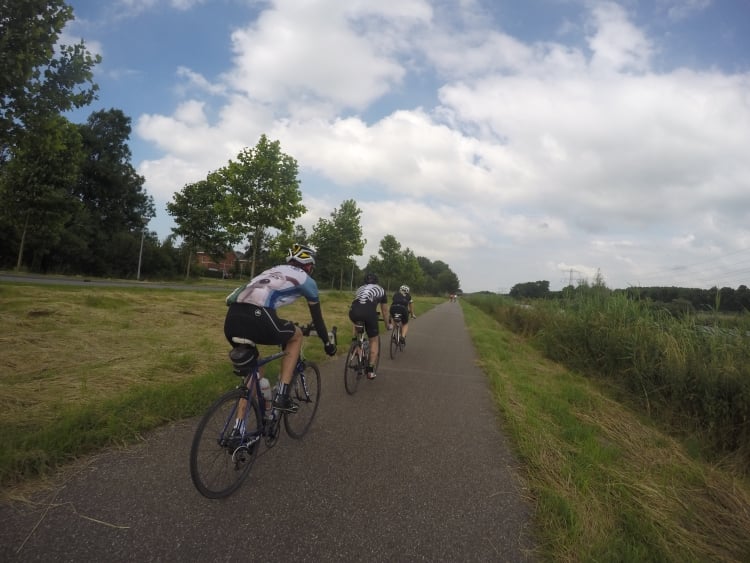 We stopped for our lunch near Diemen – it was getting late so we needed a quick turnaround with minimal faffage….
The route in the afternoon go interesting as we entered Almere. Countless diversions had the group following yellow signs for around an hour (it made for an interesting birds eye view on Strava!), but we pushed on and the group kept their sense of humour throughout!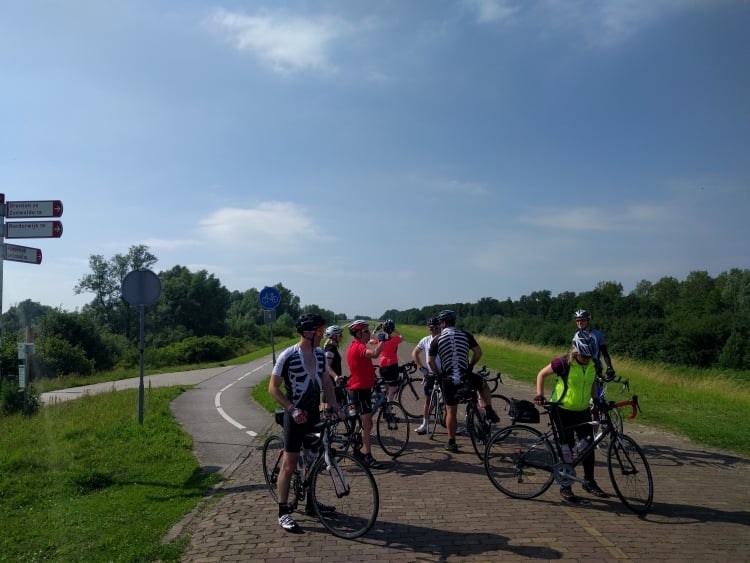 There were some incredible sections of road as we neared Kampen so the team really put their feet to their pedals, forming a few mini-peletons as they blasted towards the end.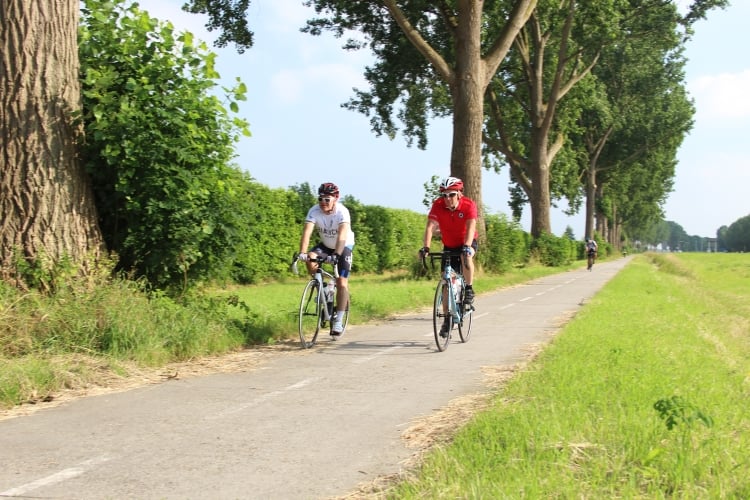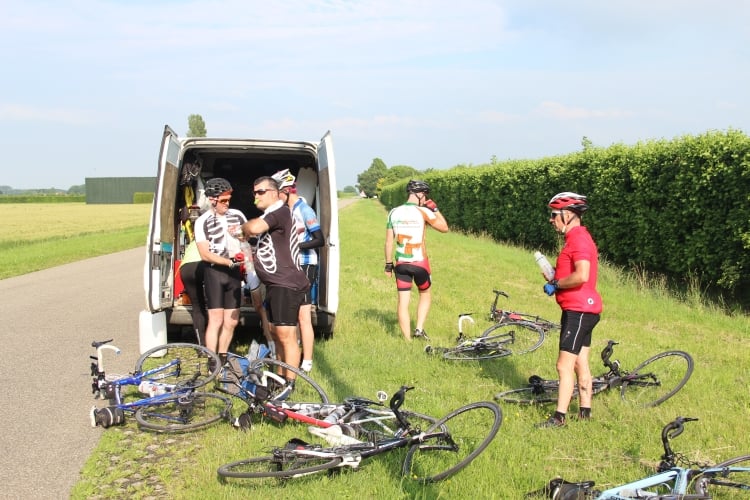 As the sun began to set, we left the road behind and cycled along a cycle-lane running along a beautiful canal.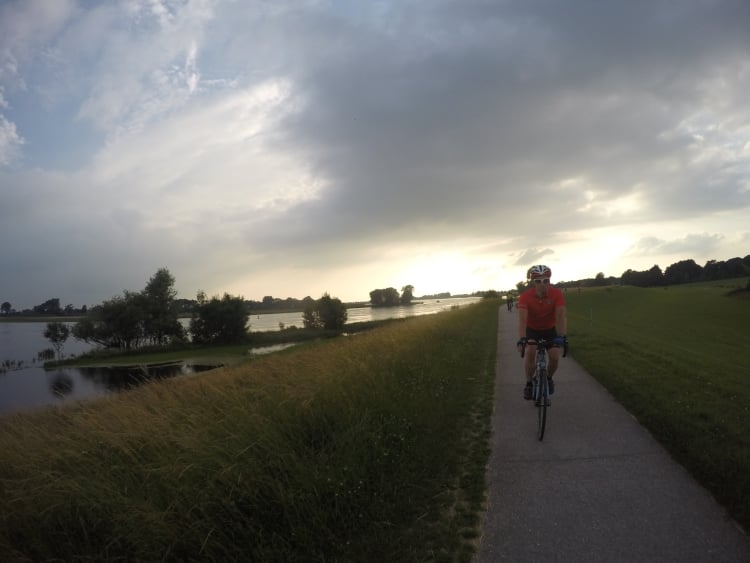 We arrived at our hotel in Zwolle at around 8pm, just in time to grab a shower and a bite to eat before an earlyish night in anticipation for the following days' ride to Cloppenburg.
If you're interested in riding London to Hamburg with us next year, please check it out here.